Car crash, government shutdown and Women's March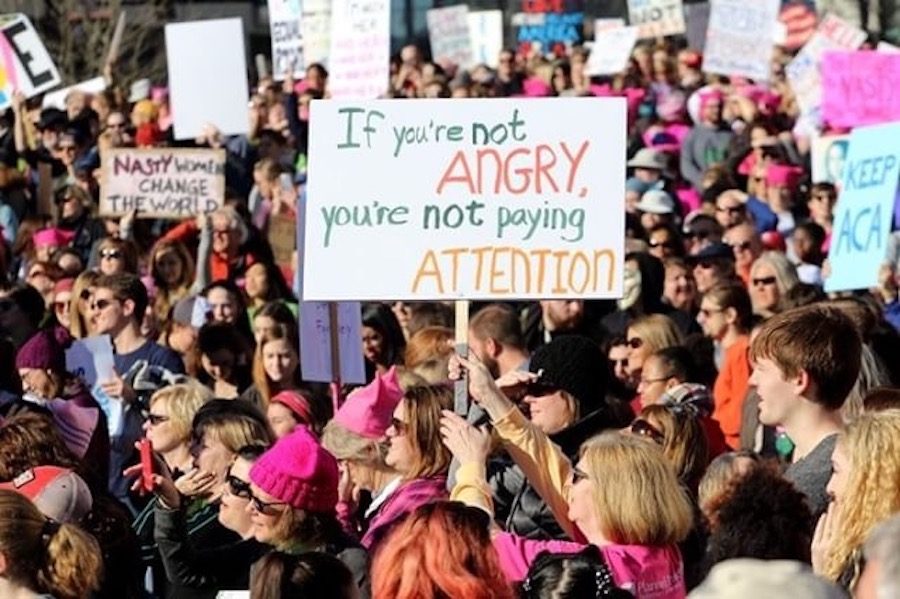 Local
Know: A woman drove off the road and hit five teenage boys, Jan. 21.
Inform: The 57 year-old woman driving a Kia Sedan on North Hanley Road and Nola Avenue at 2:45 p.m. drove into five teenage boys as they were walking next to the road. The boys ranged from age nine to 13. All five boys were immediately taken to a hospital with four suffering from minor injuries and one in critical condition. The woman suffered from a medical distraction and remained on the scene to cooperate with investigation.
Care: There have been other fatal car accidents in the EHS community. One distraction while driving can cause others to get injured or even killed. Shawn Archambault, father of Kaela Archambault, and Sam Oliver, father of Lauren and Kathleen Oliver presented for the KMA Foundation presented at EHS over the importance of safe driving after they lost their daughters in a deadly car crash. With teenagers and adults behind the wheel, everyone is accountable for making sure they are driving responsibly and focused on the road ahead.
National
Know: While United State senators were in disagreement over the passing of a spending bill, the federal government ran out of funding at midnight causing a government shutdown one year after Trump's inauguration, Jan. 20.
Inform: During the Senate session, Democrats and Republicans came to no agreements, one major disagreement being immigration, Jan. 19. After senators failed to come to an agreement on the spending bill, they missed the deadline to keep the government running until the middle of next month, pushing the government into a longer shutdown. In order to pass, the bill needs 60 senators. Since the Republican party only has 51, they will need Democrats to compromise.
Care: Hundreds of thousands of workers will be on furlough, meaning they cannot report to work, Jan. 22. Agencies and departments that are considered nonessential, such as those that pay out small business loans, will cease to operate until Congress comes to an agreement on the bill regarding the federal budget. Military officers are still reporting to duty; however, they will not be paid during the shutdown. Some National Parks and museums will be closed, as well. With the closing of all these organizations, thousands of people are going to work without getting paid. Citizens who planned to visit places such as the Statue of Liberty or the National Mall will not be able to now.
UPDATE: Congress passed a short-term spending bill during the night, Jan. 22, postponing decisions until Feb. 9 when temporary funding will expire.
International
Know: While thousands of people organized to march across the country in various cities, other people across the world took to the streets of Berlin, Buenos Aires, London, Paris, Rome and Sydney to protest for women's rights, Jan. 20.
Inform: Those who marched rallied against numerous issues including the gender pay gap and women's rights. Protesters used the slogan "Time's Up" to shed light on sexual assault, harassment and inequality in the workplace. The global #MeToo movement has pushed people to rally together so their voices are heard. Marchers waved banners against xenophobia and misogyny.
Care: More than 15,000 people marched in St. Louis. Over 40 speakers gathered at City Hall and Luther Ely Smith Plaza including Joy Bryant and Treasurer Tishaura Jones to represent the people marching. More than 10,000 people came together to march in downtown St. Louis. Speaking up is the way to bring change to society.
Leave a Comment
About the Contributor
Sarah Myers, EBN and Eurekana editor-in-chief
Myers serves as the editor-in-chief of two staffs: EHS-hub Broadcast News and Eurekana yearbook. She has been on staff since first semester her sophomore...