Cancelled LouFest, a Supreme Court justice and a collapsing Venezuelan economy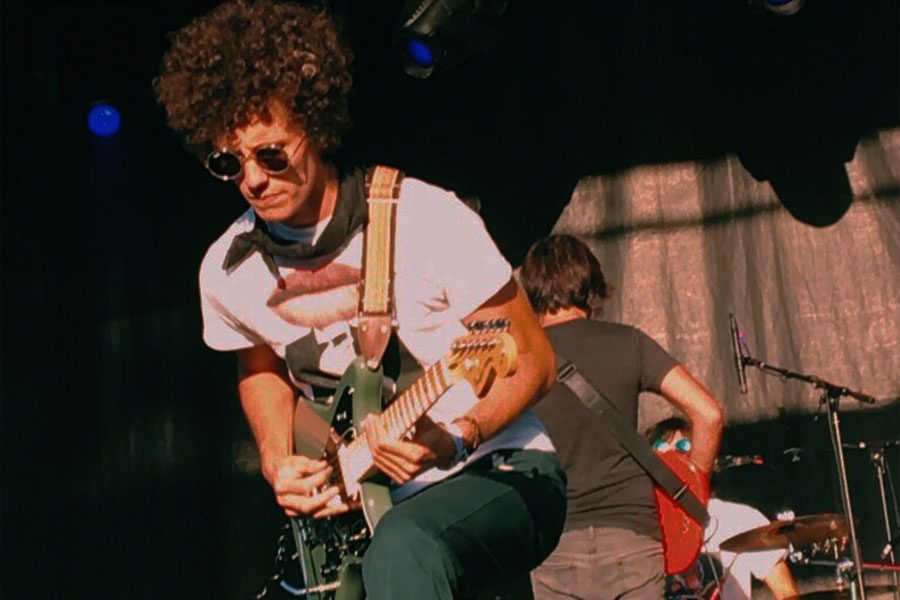 Local
Know: St. Louis's annual musical festival, LouFest, was cancelled three days prior to its set starting date after organizer Listen Live Entertainment put out a statement citing financial and weather concerns, Sept. 5.
Inform: With anticipated inclement weather and a financial crisis, the event scheduled for Sept. 8 and Sept. 9 was dropped with little warning to the public. As Hurricane Gordon was expected to bring two to five inches of rain and flash flood warnings to the region, Loufest coordinators became worried that bad weather would diminish attendance. According to LLE's statement, much of LouFest's profit comes from tickets bought at the gate. After several essential sponsors backed out last-minute and debt from previous years built up, organizers were left with no choice but to cancel the festival. Fans, service providers, and vendors responded with disappointment and panic as many questioned whether they would receive refunds for ticket purchases of up to $360. Fortunately, the festival stated that their ticketing company, Front Gate Tickets, would begin issuing refunds as soon as Sept. 5 to all fans who bought tickets directly from Front Gate.
Care: LouFest drew a crowd of over 60,000 people last year, proving its popularity among music fans. This year, the event was expected to host artists ranging from country musician Kacey Musgraves to rock artist Robert Plant, plus the T-Pain. Festival-goers from all around the nation expressed disappointment at the missed opportunity to see some of their favorite singers in live concert. Even vendors from the St. Louis area lost major investments as bars and restaurants had already bought food to be prepared for hungry LouFest attendees. Local restaurant Steve's Hot Dogs is said to have spent $1,500 on food for the weekend as well as $3,000 for a registration fee, yet the vendor has not heard whether or not their money will be refunded. For local businesses, failure to follow through on an event that has sparked the use of many resources can be harmful to companies. Alex Donley, co-owner of Gioia's Deli, spent $3,000 on pork for the event before discovering that the 1,000 pounds of meat he prepared would go to waste along with the restaurant's money. Fortunately, other St. Louis food companies pitched in to help. Businesses like Anders Certified Public Accounts and Urban Chestnut offered to host catering events for Gioia's. According to Donley, the restaurant should be able to make up for most of the food they planned to sell at LouFest with assistance from the local food industry.
National
Know: Confirmation hearings for Supreme Court nominee Brett Kavanaugh began, Sept. 6.
Inform: After Supreme Court Justice Anthony Kennedy announced his retirement, June 27, President Donald Trump chose Judge Brett Kavanaugh as Kennedy's replacement from the Federalist's Society's list of 25 possible nominees, July 10. The confirmation process involves several steps outlined in the United States Constitution which states that nominees must sit through a series of hearings in which they answer questions before the Senate Judiciary Committee. Kavanaugh's appointment also came with much criticism. After Trump's campaign promise to appoint anti-abortion judges to the Supreme Court, Kavanaugh has been highly criticized by Democrats for his ruling against abortion. Last year in the D.C. Circuit Case Garza v. Hagan, Kavanaugh rejected an immigrant teenager from receiving an abortion while under federal care. Democrats additionally brought up complained that the Trump Administration failed to release over 100,000 documents disclosing information about Kavanaugh's time working for George W. Bush. These documents came from a time period spanning from the year 2003 through 2006, when vital decisions on abortion, same-sex marriage and Supreme Court nominees were made-all subjects that could have a major impact on Kavanaugh's hearing. However, Republicans will likely win this battle with Kavanaugh earning the spot through a simple majority vote by the Senate before Oct. 1.
Care: Confirming Judge Kavanaugh would give the Supreme Court the potential to reverse the case Roe v. Wade within a year. This ruling gave women the right to a safe, legal abortion in all states. Reversing this decision has been a goal of conservatives since the case was resolved in 1973. If Kavanaugh became a Supreme Court Justice before the fall term begins in October, it would establish a five to four conservative majority and allow for the Court to ban abortions. Opposition by pro-choice groups regarding this possibility have already broken out, with 15 interruptions during the hearing within the first 45 minutes. Kavanaugh's views on abortion could lead to an even larger protests if he is inducted, as women across the United States may seek harmful solutions to deal with unwanted pregnancies. In 1965 before Roe, illegal abortions caused 17 percent of reported childbirth-related deaths. Nearly one in four women in the United States have an abortion by age 45 and the risk of health complications like sepsis, hemorrhage and infection is a consequence of having an unsafe abortion. In addition, legal, safe abortion allows for women to receive abortions in a more timely way, which decreases the possibility of contracting health problems afterward. The Centers for Disease Control and Prevention found that one fourth of women obtained an abortion after 13 weeks in 1970, while data reported in 2009 showed that 92 percent of abortions were performed before 8 weeks. An overturn on the Roe v. Wade ruling could have serious effects on women's health if Kavanaugh follows through on his promise to change the law.
International
Know: Venezuela accused the Trump Administration of holding at least three meetings with Venezuelan rebels in the past year to discuss the overthrow of President Nicolás Maduro, Sept 8.
Inform: According to unidentified U.S. officials and a Venezuelan military commander involved in the meetings, the U.S. ultimately decided not to grant the military plotters' requests to conduct a coup. After President Donald Trump announced that he had a "military option" for Venezuela in August 2017, Venezuelan rebels with the goal of bringing democracy to their crumbling country began demanding radio equipment from the U.S. The plans for an overthrow broke down, however, as officials arrested several key dissenters for their actions. Venezuela's Prime Minister, Jorge Arreaza, responded to the news on Twitter stating he strongly disapproved of the conspiring between the U.S. and his nation's rebels. Additionally, Maduro's ally President Evo Morales of Bolivia condemned the rebellious attempts via Twitter saying that Latin American nations would not tolerate any attempts to expand democracy to their region. Maduro's socialist policies have not been popular with the citizens of his country, although they were originally created to help the poor. The result is extreme hyperinflation with the inflation rate reaching an all time high of 20,000 percent in August 2018.
Care: Increasing authoritarian rule by Maduro led to calls for the military coup. Inflation in the country and the President's dwindling economy has created food and medicine shortages. In a report by the New York Times, 87 percent of people in Venezuela don't have enough money to buy food, which led to the average citizen losing 24 pounds last year. Prices in the country have doubled an average of every 26 days. The humanitarian crisis in the nation has grown exponentially as over 2.3 million refugees have fled the country since 2014 in hopes of saving themselves and their families from the effects of Maduro's leadership.
Leave a Comment
About the Writer
Audrey Brown, EHS-hub reporter
This is Brown's first semester on staff where she serves as a reporter for the EHS-hub. Brown enjoys playing soccer, hanging out with friends, and...