An arrested district employee, a new trade deal and two natural disasters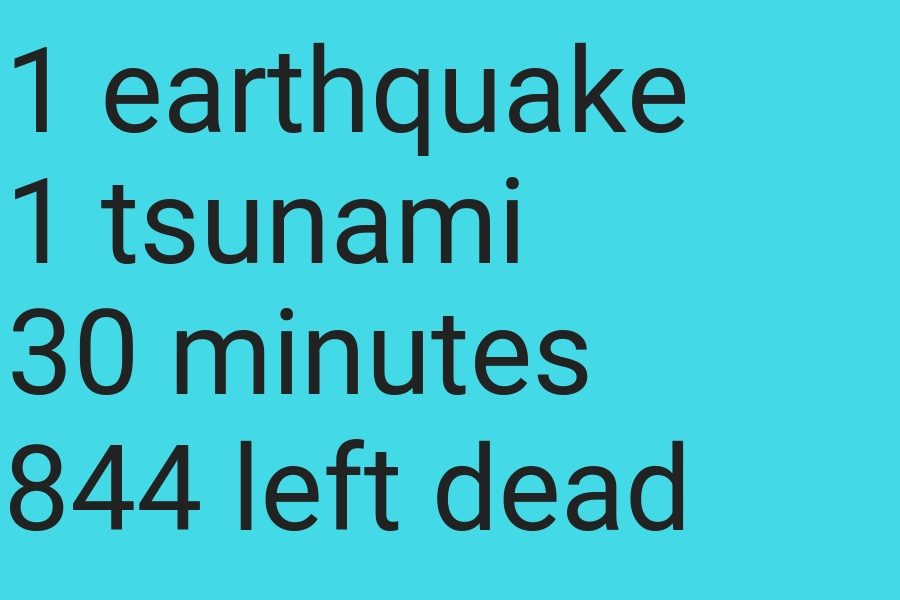 Local
Know: Police charged a former RSD employee with statutory rape and two charges of sexual contact with a minor, Sept. 25.
Inform: Devyn Rhodes, a former supervisor of the in-school-suspension program at Marquette High School, had sexual encounters with a student on multiple occasions. Before MHS, Rhodes worked as a hall monitor at Lafayette High School where he met the student. Rhodes and the student engaged in sexual activity at LHS and the student's father's house in Wentzville. Police contacted MHS, and RSD removed Rhodes from his position as well as banning him from all RSD property while he is being investigated, Sept. 17. Police recovered over 1,300 texts between the student and Rhodes. Wentzville Police have taken Rhodes into custody and his bail is set at $25,000 cash only.
Care: RSD requires a background check for all employees, which Rhodes passed when he was hired in 2016. Superintendent Eric Knost said that the district will fully cooperate with police during the investigation and that the safety of students is the district's largest concern in a statement released by RSD, according to Cathy Orta, Executive Director of Communication for RSD. The safety of a school is crucial to the learning environment, as students who do not feel safe simply cannot learn.
National
Know: The United States reached a new trade agreement with Canada and Mexico, Sept. 30.
Inform: The agreement, which plans on replacing the North American Free Trade Agreement (NAFTA,) will be called the United States-Mexico-Canada Agreement (USMCA.) USCMA will last for 16 years and be reviewed every six years. The deal comes five months after Trump imposed tariffs on steel and aluminum from Canada and Mexico. The agreement will give U.S. farmers access to 3.5 percent of Canada's multi-billion dollar dairy industry. Canada and Mexico will have a quota of 2.6 million cars that can be exported to the U.S. Forty percent of all car parts for vehicles that are made in the USMCA area must be produced in North America and pay wages of $16/hour, shifting automotive-industry jobs from Mexico further north.
Care: President Donald Trump has taken the agreement as a personal win. USMCA intends to move jobs from Mexico into the United States, a major campaign point for Trump. Additionally, the deal aims to increase U.S. exports, which are currently significantly lower than U.S. imports. UMSCA looks to bring a partial close to Trump's trade war, which stemmed from the tariffs he imposed in March both on China as well as Canada and Mexico.
International
Know: Both a tsunami and an earthquake hit Indonesia, Sept. 28.
Inform: A 7.5 magnitude earthquake caused a tsunami with an 18-foot wave on Sulawesi, an Indonesian island. Indonesian authorities confirmed at least 844 deaths as a result of the two natural disaster, Sept. 30. The death toll is expected rise dramatically as rescue efforts are still reaching densely-populated areas outside of the main city of Palu. News sources are reporting that the dead are expected to have either died by drowning when the tsunami hit or from the collapse of buildings, according to Sutopo Purwo Nugroho, the head of public relations for the Indonesian National Board for Disaster Management. At least four hotels are believed to have collapsed, trapping guests underneath the rubble.
Care: The residents of Palu had no warning of the tsunami, although it is not the first one to hit the island. For the past six years, none of the 22 buoys spread across Indonesian waters to monitor tsunami-like activity have been operational. With as many as 1.6 million people affected, the twin disasters took a toll on Indonesia. Evidently, it will take years and millions of dollars to rebuild Palu and parts of Sulawesi. Missouri itself is in potential danger of earthquakes as it is set on a fault line. There have been at least 790 earthquakes in the United States since April alone. While tsunamis very rarely hit the United States, they can occur and are capable of causing mass destruction in a matter of minutes.
Leave a Comment
About the Contributor
Ethan Fine, Editor-in-Chief
This is Ethan's seventh semester on the News Production staff. In his free time, he enjoys taking photos, going to concerts and hanging out with his friends....