Another soccer bid, another hurricane and a missing journalist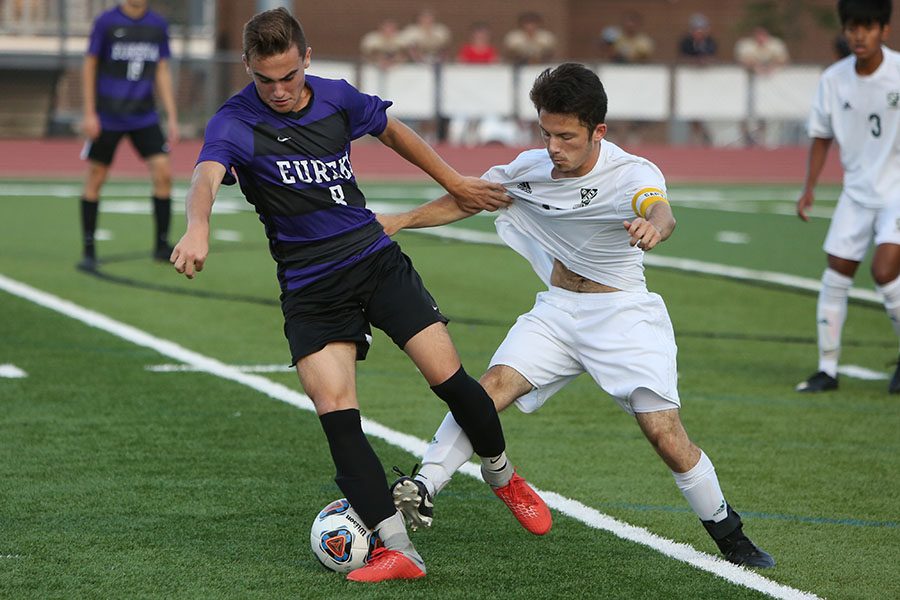 Local
Know: St. Louis is back on the ballot for a Major League Soccer stadium, Oct. 9.
Inform: The Taylor family of Enterprise and the Kavanaugh family of World Wide Technology have announced that they will be placing a bid for one of the two remaining MLS expansion team slots. Jim Kavanaugh, the CEO of WWT and former professional soccer player previously attempted to get an MLS team in St. Louis but ultimately failed last year. The new bid is set for the same site as last year's, running along Market Street west of Union Station. Unlike the former bid, citywide resources are not needed, so there will not be a vote. However, legislation will need to be passed. The potential $250 million stadium will be privately financed in full.
Care: St. Louis Mayor Lyda Krewson estimates that the stadium could bring in $1.5 million per year in revenue for the city. The St. Louis region is known to have strong sports teams. From the Cardinals World Series Champions in 2011 to the Blues entering the semifinals in 2017, a national soccer team would fulfill needs of soccer fans throughout the St. Louis area. Athletics at the professional level stem from athletics at the high school level. If an MLS team is added to St. Louis, then there will be more local opportunities for athletes.
National
Know: Hurricane Michael struck the Florida Panhandle, Oct. 10.
Inform: Michael, a Category 4 hurricane, picked up power and became known as one of the most devastating hurricanes to strike the United States. Hurricane Michael's pressure dropped to 919 hPa, placing it as the third lowest-pressure hurricane to hit the U.S. Winds reached up to 155 mph, and over 450,000 buildings faced power outages across Alabama, Florida and Georgia. The state of Florida both recommended and required more than 375,000 people to evacuate their homes. Florida's government has made it their priority to deliver necessities to those impacted by the hurricane.
Care: The Red Cross has deployed more than 1,000 disaster-trained workers throughout Alabama, Florida and Georgia. At least 15,000 people are in shelters as a result of the disaster. The National Guard has sent 3,500 members to Florida to clear roads and provide food and water. The Federal Emergency Management Agency has set up 33 distribution points in Florida and six in Georgia to give out basic supplies, food and water to those in need. The Carolinas are still recovering as Hurricane Florence, which swept through in September, as the Red Cross still has forces on the ground to recover from that storm, too. To help those impacted by Hurricane Michael either call 1-800-RED CROSS or text "Michael" to 9099 to make a $10 donation.
International
Know: Jamal Khashoggi, a Saudi Arabian journalist living in U.S., went missing, Oct. 2.
Inform: Khashoggi is suspected to have been murdered in the Saudi consulate in Istanbul, Turkey, by the orders of a high-level royal court. A 15-person team of Saudi special forces officers, officials, national guards and a forensics expert are tied to the disappearance of Jamal Khashoggi. Khashoggi entered the Saudi consulate to get documents certifying that he had legally divorced his ex-wife and never left the building. Khashoggi had given his fiancé Hatice Cengiz two mobile phones and told her to call a particular adviser to President Recep Tayyip Erdogan in case Khashoggi did not return. Cengiz waited outside of the consulate for 10 hours for Khashoggi to return, which he did not. Turkish officials claim that Saudi agents murdered Khashoggi and removed his body from the consulate within two hours of him entering the consulate. Saudi officials have denied all allegations.
Care: Jamal Khashoggi wrote a monthly column for the Washington Post frequently criticizing the Saudi government he fled in July 2017. Khashoggi had held various positions for Saudi political parties and Saudi intelligence before being accused of supporting a fundamentalist group in Saudi Arabia and becoming an outcast. News organizations are reporting that Saudi officials killed Khashoggi for exposing parts of their government and taking a stand against them in his columns. Twenty-two U.S. senators signed a letter demanding an investigation and a U.S. response to Khashoggi's disappearance, citing that the murder broke natural human rights of freedom of speech. The Universal Declaration of Human Rights grants the freedom to express one's opinion, a right that Khashoggi openly exercised before being killed for doing so. Not only did Khashoggi die, but he died for using a basic right of his. This situation leaves the U.S. in a tricky spot–to defend their ally, Saudi Arabia, or to defend a reporter who was exercising his natural right. Each year, the U.S. imports $18.9 billion from Saudi Arabia, holding the alliance between the two that has stood since they began the oil trade in 1933.
Leave a Comment
About the Contributors
Ethan Fine, Editor-in-Chief
This is Ethan's seventh semester on the News Production staff. In his free time, he enjoys taking photos, going to concerts and hanging out with his friends....
Regan Peterson, Managing Editor
This is Peterson's seventh semester on staff where she serves as the Managing Editor for both the Eurekana Yearbook and EHS-hub. Peterson enjoys sleeping,...