Medical marijuana, a Florida shooting and Iran sanctions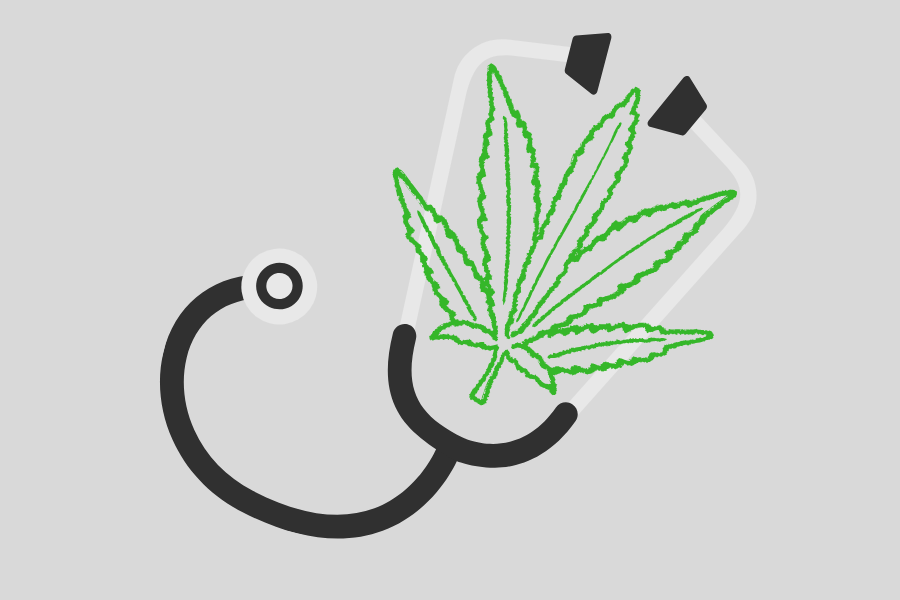 Local
Know: Missouri has three medical marijuana-related bills on the Tuesday, Nov. 6 ballot.
Inform: Missouri Amendment 2, Missouri Amendment 3 and Missouri Proposition C all would legalize medical marijuana in Missouri. Missouri Amendment 2, the Medical Marijuana and Veteran Healthcare Services Initiative, legalizes the drug for medical purposes and taxes all sales at four percent. The taxes would then go toward healthcare for veterans. Missouri Amendment 3 is the Medical Marijuana and Biomedical Research and Drug Development Institute initiative. This would legalize marijuana for medical use, but would tax all sales at 15 percent, with the revenue going toward a Biomedical Research and Drug Development Institute. Lastly, Prop C, the Medical Marijuana and Healthcare Services, Education, Drug Treatment and Public Safety Initiative, legalizes marijuana for medical purposes and taxes sales at two percent. The revenue would then go toward veterans' services, drug treatment, education and law enforcement. Conditions that qualify for medical marijuana prescriptions include cancer, epilepsy, glaucoma, intractable migraines, psychiatric disorders, HIV/AIDS, chronic conditions and all terminal illnesses.
Care: If any of the ballot initiatives pass, Missouri will join 31 states that have also legalized marijuana for medical uses. Additionally, most states don't tax prescription medications. Therefore, marijuana would be exempt from this standard. If both of the marijuana amendments pass, then the one with the most votes will take precedence. However, if both a prop and an amendment pass, the Missouri Secretary of State has said that the amendment would take precedence over the prop. Sixty-two percent of Americans support legalizing marijuana, according to a study by Pew Research Center. However, only 45 percent of Republicans support the legalization. Missouri is a red-state with President Donald Trump receiving 56 percent of the votes in 2016. Although Missouri is republican, upcoming elections have the power to change this.
National
Know: Scott Paul Beierle opened fire in a Florida yoga studio, killing two and injuring five before ultimately killing himself, Nov. 2.
Inform: The 40-year-old shooter entered a Tallahassee yoga studio where he killed a 21 and a 61 year old. He also both shot and pistol-whipped several others before committing suicide. Emergency services responded to reports of the shooting within three-and-a-half minutes, but Beierle had already killed himself. Beierle had a criminal record with two charges of battery once in 2012 and again in 2016 for grabbing women. Florida State University, Beierle's alma mater, banned him from their campus in 2016. BuzzFeed uncovered a series of videos posted by a man resembling Beierle in which the man is both racist and misogynistic or hateful toward women. Additionally, Beierle had several songs posted to streaming-giant SoundCloud with sexist content. Authorities said that Beierle had no official motive for his crime.
Care: Beierle's attack comes less than a week after Robert Bowers killed 11 in a Pittsburgh synagogue, Oct. 27. The United States has the worst gun violence in the world, with over 11,000 firearm-related deaths each year. St. Louis alone has had 153 firearm-related homicides since Jan. 1. The Tallahassee shooting adds to the list of gun murders in the U.S. With the Tuesday, Nov. 6 election approaching, voters must take into account their legislative candidates' views as well as their personal opinions when voting.
International
Know: The United States will be imposing new sanctions on Iran, Nov. 5.
Inform: The sanctions are all reinstatements that the 2015 nuclear deal removed. The reimposed sanctions will target oil, exports, shipping and banks. Over 700 individuals and businesses are on the sanctions list. President Donald Trump pulled out of the 2015 nuclear deal, May 8. Since the U.S. left the deal, officials report that Iranian currency has dropped in value by two-thirds and their oil exports have dropped by 1 million barrels daily. Secretary of State Mike Pompeo confirmed that the U.S. would reinstate the sanctions, Nov. 2. In 1979, 500 Iranian students stormed the U.S. embassy and held 52 American diplomats hostage for 444 days. The timing of Trump's reimposed sanctions directly coincides with the 39-year-anniversary of the beginning of the Iranian hostage crisis.
Care: Ever since the hostage crisis the two countries have been enemies. Iranian protesters burned American flags and chanted "Death to the U.S." outside of the former U.S. embassy to protest the upcoming sanctions, Nov. 4. Each year, Iran exports $40.6 billion primarily in oil. U.S. oil imports from Iran peaked at 55,000 barrels a day in 1978 before falling to the current zero. In 1979, when oil prices skyrocketed, the U.S. stopped buying as much oil, resulting in a shortage of gasoline. Cars would line up around corners to fill their tanks, people could only buy gas on certain days based on their license plate numbers and it was incredibly costly. With more sanctions on Iran, the U.S. may not have as many resources and prices may start to go up.
Leave a Comment
About the Contributor
Ethan Fine, Editor-in-Chief
This is Ethan's seventh semester on the News Production staff. In his free time, he enjoys taking photos, going to concerts and hanging out with his friends....