Second semester tips
Room assignments
Several teachers have been relocated to different classrooms because of the ongoing construction in and around the building. The following is a list of those teachers and their new locations:
[wp_table id=48502/]
The math ac-lab will in room 813 up until fourth hour and then in room 901 until the end of the day. The testing ac-lab will now be in the computer lab in the library.
Class meeting schedule
Class meetings will be held on Friday, Jan. 4. The following is the schedule of the day: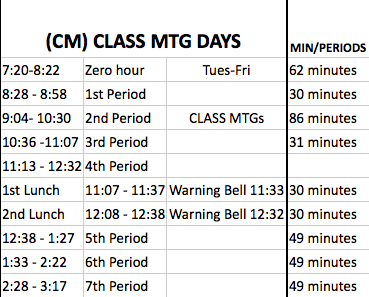 Leave a Comment