A city-county merger, the 116th Congress and China trade talks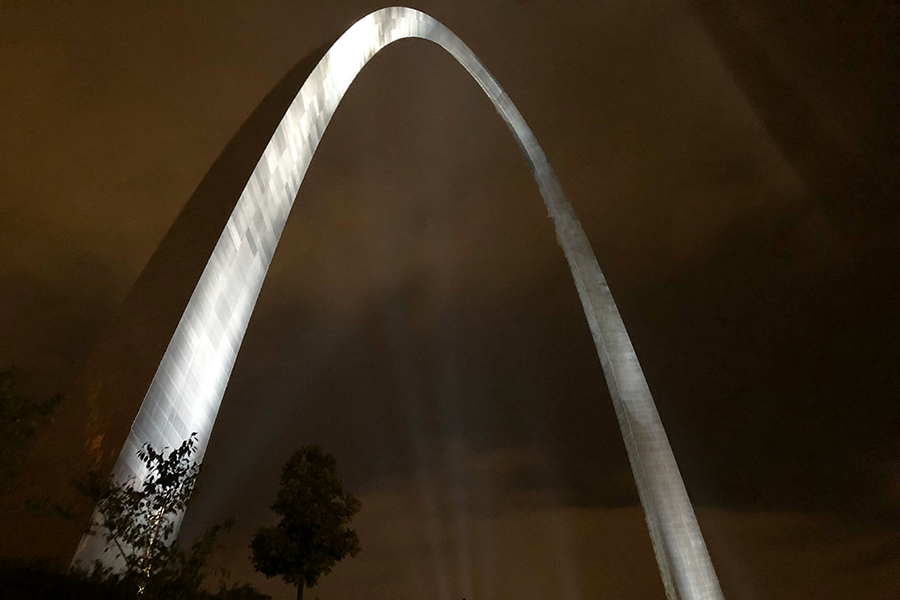 Local
Know: A group of five businesspeople are aiming to place an initiative on the 2020 ballot that would merge St. Louis city and county.
Inform: Better Together STL is looking for a vote to reverse the "Great Divorce" of 1876 when the city and county separated from each other. Now, St. Louis city is not a part of any county and has an entirely different government than St. Louis county. The merger would keep mayors and council members in their current positions while creating new municipal districts to manage utility and property taxes, parks and recreation, zoning laws and trash collection. In exchange, these districts would give up their abilities to control roads, courts, police and economic developments. The Better Together campaign is estimated to cost $25 million just to get the vote on the November 2020 ballot. The initiative will need 160,199 signatures to be placed on the statewide ballot.
Care: Efforts to reunite the city and county failed in 1923, 1930, 1959 and 1962. Various attempts surfaced in the 70s and 80s but all failed to make it very far. Better Together hopes that a potential merger could save the city from extensive debts or bankruptcy. From a local standpoint, however, small municipalities fear giving up certain responsibilities, as well as citizens losing a sense of community. If the campaign can get the signatures, St. Louis could be saving itself from significant losses but not without a cost.
National
Know: Vice President Mike Pence swore in the 116th Congress, Jan. 3.
Inform: Ten new senators and 101 new representatives joined Congress after winning the Nov. 6, 2018 election. The 116th Congress marks the first time in eight years that the Democrats have taken control of the House of Representatives. Under Speaker of the House Nancy Pelosi's leadership, the House approved legislation to reopen government following the government shutdown that began Dec. 22, 2018. The Senate is still in Republican control. Since the swearing in, Pelosi and some of her counterparts have called for Trump's impeachment. The new Congress will work toward reopening the government, although bipartisan control may stand in the way.
Care: The 116th Congress is the most diverse congress thus far in American history. Still, women only make up 25 percent of the Senate and 23 percent of the House. Fifty-five black members are serving in Congress, meaning over 10 percent of Congress is black. Forty-four lawmakers in the new class alone are of Hispanic or Latino descent. Four Native Americans will now serve, two of which have become the first Native American women to serve in Congress. The 116th Congress will have the first two Muslim women to serve, as well as three Hindus and two Buddhists, except Christianity still takes up 88 percent of Congress. Overall, a culturally-diverse Congress makes for new ideas seeing the light of day and puts American one step closer to equal representation for all.
International
Know: China and the United States began trade talks, Jan. 7.
Inform: The trade talks are centered around tariffs that the U.S. planned to impose on China. The United States has already imposed $250 billion worth of tariffs on China to which China responded with $110 billion in tariffs on U.S. imports. The U.S. suspended additional tariffs that President Donald Trump planned to impose, Dec. 1, 2018. The U.S. says that China will be purchasing unknown amounts of agricultural, energy and industrial products from the U.S. in order to balance out the trade between the two countries. The U.S. will be looking for concessions into Chinese business practices in exchange for removing the tariffs.
Care: Tariffs make it cheaper for consumers to buy American-made goods rather than foreign goods, keeping jobs in the U.S., a major point in Trump's campaign. Still, China is the largest trader with the U.S. and is estimated to have exported $522.9 billion in goods and services to the U.S. in 2017. The United States is known for importing electrical machinery, furniture, toys and plastics from China. With China being such a large provider for the U.S., imposing harsh tariffs could pose a serious threat to America's economy. Simply turning over almost any product proves China's manufacturing strength. The recent trade talks may either benefit or jeopardize the U.S.-Chinese trade relations that have proven successful for both countries for years.
Leave a Comment
About the Contributor
Ethan Fine, Editor-in-Chief
This is Ethan's seventh semester on the News Production staff. In his free time, he enjoys taking photos, going to concerts and hanging out with his friends....