Spirit Week Day 2 | Ending the tie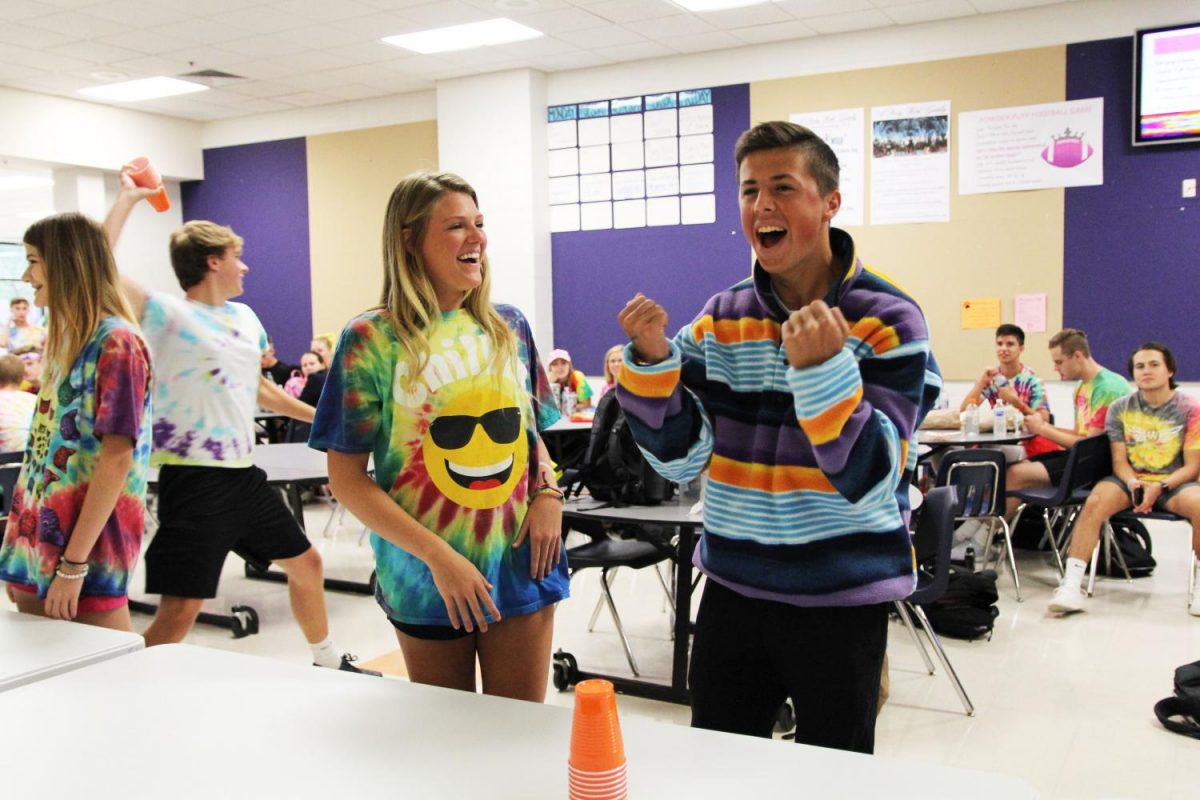 Reminders
There are two more days to buy Homecoming tickets at the price of $15 per person. Tickets will rise to $20 on Thursday, Oct. 5. Ticket sales close at 12:15 p.m. each day. Filled out guest permission forms for dates not from EHS are due Wednesday, Oct. 4.
Students can skip the fine line by checking in at grade level offices or the library to get a fast pass.
Dress up
1st: Seniors with 78% participation
2nd: Freshmen with 66% participation
3rd: Sophomores with 65% participation
4th: Juniors with 58% participation
Overall: 67% school participation
Lunchtime activities
1st: Juniors
2nd: Seniors
3rd: Juniors
Overall standings
1st: Seniors with 55 points
2nd: Freshmen with 30 points
3rd: Juniors with 20 points
4th: Sophomores with 15 points
Leave a Comment
About the Writer
Sarah Myers, EBN and Eurekana editor-in-chief
Myers serves as the editor-in-chief of two staffs: EHS-hub Broadcast News and Eurekana yearbook. She has been on staff since first semester her sophomore...