Ready for Homecoming?
Everything you need to know about Homecoming Week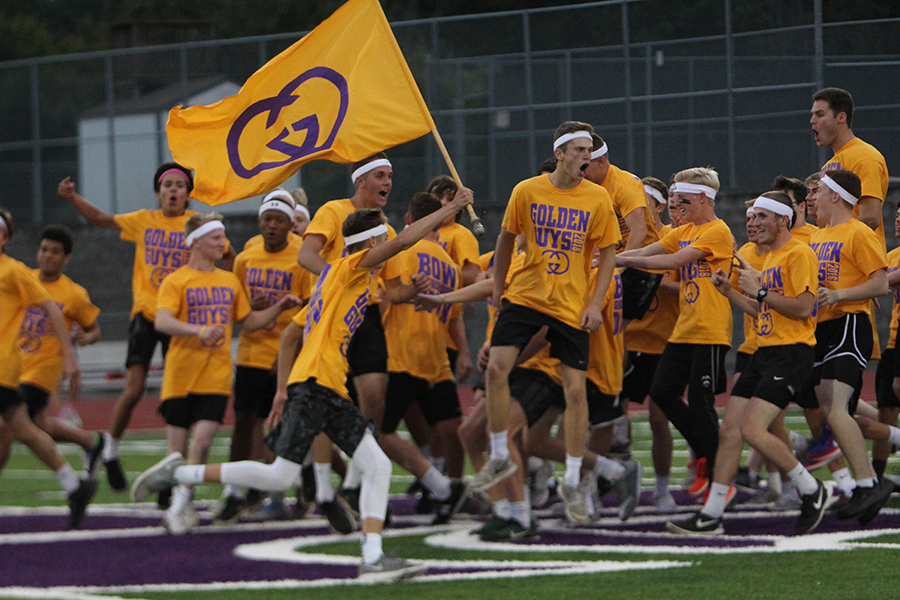 SPIRIT WEEK DAYS
Monday, Oct. 2: Mathlete v. Athlete
Tuesday, Oct. 3: Tie Dye Day
Wednesday, Oct. 4: Superhero Day
Thursday, Oct. 5: Pajama Day
Friday, Oct. 6: Purple and Gold Day
Remember: faces cannot be covered, and school dress code still applies. Hats are allowed if appropriate with outfit.
---
18TH ANNUAL POWDER PUFF
The game between the senior and junior women will be played, Thursday, Oct. 5 at 6 p.m. on the main football field. The $3 admission fee will be split between EHS Renaissance and the charity selected by StuCo: the Puerto Rican hurricane victims.
Immediately following the game, there will be a Spirit Rally in Gym A.
Because this is a charity fundraiser, athletic passes will not​​ be accepted. All are welcome to attend.
---
PEP ASSEMBLY DAY SCHEDULE

Zero hour: 7:08-8:10 a.m.
1st hour: 8:16-8:51 a.m.
2nd hour: 8:57-9:32 a.m.
3rd hour: 9:38-10:13 a.m.
5th hour: 10:19-10:54 a.m.
4th hour: 11 a.m.-12:19 p.m.
A Lunch: 10:54-11:25 a.m.
B Lunch: 11:25-11:55 a.m.
C Lunch: 11:55 a.m.-12:25 p.m.
6th hour: 12:25-1 p.m.
7th hour: 1:06-1:41 p.m.
---
GAME
Show up to watch the undefeated varsity football team take on the Lindbergh Flyers at 7 p.m., Oct. 6.
---
DANCE
Theme: "A Party with Gatsby"Saturday, Oct. 7
7-10 p.m. in Gym A. Guests must arrive by 8 p.m.
Tickets will be sold beginning Thursday, Sept. 28. From Sept. 28 – Oct. 4, tickets are $15 for singles and $30 for doubles. Oct. 5-6, prices go up to $20 for singles and $40 for doubles.​​​​
______________________________________________________________________________________________________________________________________
HOMECOMING COURT
Freshmen:
Sophomores:
Juniors:
Seniors:
Leave a Comment
About the Photographer
Katie Dames, Eurekana yearbook editor-in-chief
This is Katie's fourth semester in Yearbook Production. She is the Editor-In-Chief. You can follow her on twitter @kdamesEHS_hub.

Katie enjoys baking,...