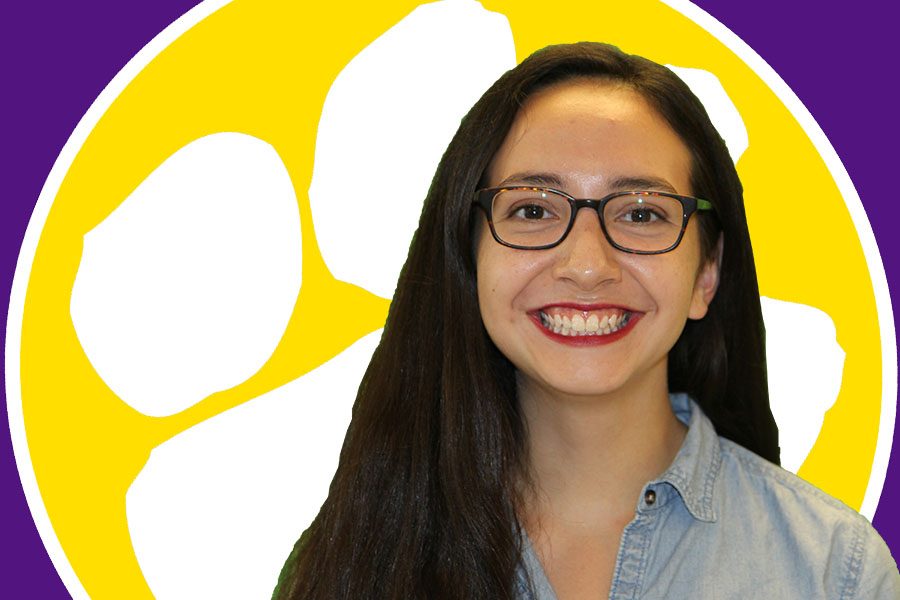 This is Katie's fourth semester in Yearbook Production. She is the Editor-In-Chief. You can follow her on twitter @kdamesEHS_hub.
Katie enjoys baking, reading, and hiking. She is on StuCo, Mock Trial, and NHS. A fun fact about Katie is that her Chipotle order is a burrito bowl with chicken, extra white rice, no beans, sour cream, cheese, and corn salsa. (if you're ever interested in surprising me :)
Katie just wants to have afternoon tea with everyone in the world and talk about how lovely the weather is. Her dream job to be a Corporate lawyer/US ambassador/CIA agent/Ice cream taste tester.
Katie Dames, Eurekana yearbook editor-in-chief
Sep 28, 2017

Ready for Homecoming?

(Media)

May 25, 2017

Looking to the future

(Media)

May 19, 2017

Photos of the Week: May 15-19

(Media)

Apr 21, 2017

Photos of the week: April 17-21

(Media)

Mar 09, 2017

Know/inform/care: March 9, 2017

(Media)

Mar 03, 2017

Photos of the week: Feb. 27-March 3

(Media)

Jan 20, 2017

The boys of Mr. EHS 2017

(Media)

Dec 08, 2016
Nov 18, 2016

Photos of the week: Nov. 14-Nov. 18

(Media)

Nov 03, 2016

EBN: Biking against bullying

(Media)

Oct 07, 2016

Photos of the week: Oct. 3-7

(Media)

Oct 06, 2016
Sep 30, 2016

Live-streaming the Pep Assembly

(Media)

Sep 30, 2016
Apr 15, 2016

Photos of the week: April 11-15

(Media)

Apr 08, 2016

Photos of the week: April 4-8

(Media)

Mar 29, 2016

EBN: All in for the win

(Media)

Mar 10, 2016

Photos of the week: March 7-10

(Media)

Jan 04, 2016

EBN: Damage control

(Media)

Nov 04, 2015

Boys Soccer season ends with tough loss to Lafayette

(Media)

Oct 23, 2015

Photos of the week: Oct. 19-23

(Media)

Oct 16, 2015

Photos of the week: Oct. 12-16

(Media)

Oct 14, 2015

EBN: A sign of love

(Media)

Oct 05, 2015

Wildcats beat Mustangs in homecoming game

(Media)

Oct 02, 2015

Senior women win powder puff

(Media)

Aug 26, 2015

Wildcats stomp Lafayette into new turf

(Media)