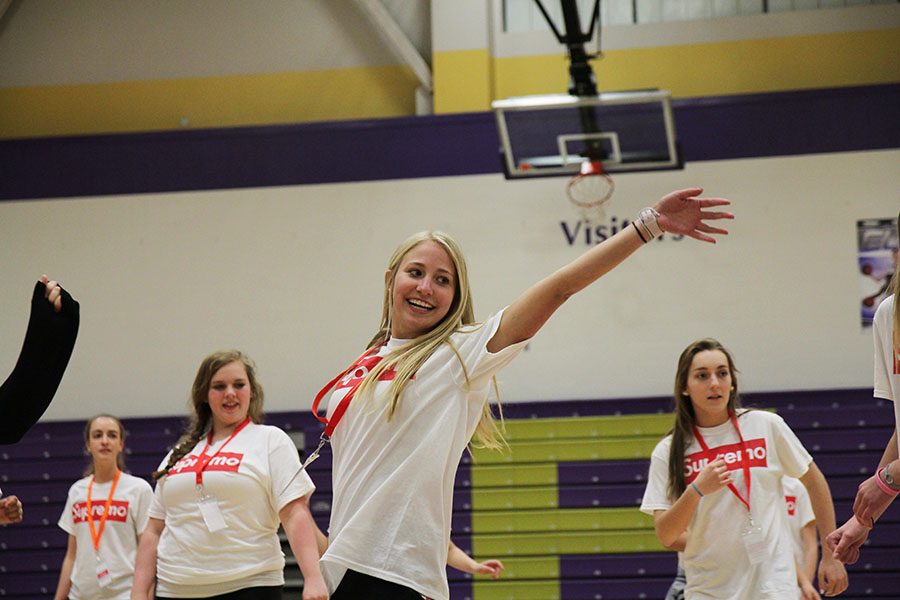 Spanish
The Spanish Department hosts a plethora of activities for all levels of Spanish speakers.
Most recently, Spanish 4 students participated in the Global Poverty Awareness Fair, March 29.
"I got to study about all kinds of natural disasters," Becca Stellhorn, Spanish 4, said. "It really opened my eyes to seeing a new perspective not just in America as Spanish speakers but globally. For example in Puerto Rico they don't have as many land rights compared to here where we have specific contracts for housing so it was difficult to rebuild houses after the hurricane because of that."
Other recent activities include:
Javier Mendoza concert available to all levels, March 23

Spanish Immersion Night available to Spanish 3 and up, March 23

Spanish Market for Spanish 2 students and operated by Spanish 4 and AP students, Feb. 26
"I want go into international business so that I can travel to other countries," Garrett Fain, AP Spanish, said. "We learn about cultures and traditions they have in Latin America and Spain so it's been cool being able to connect to those places so that I can travel there in the future."
Taking knowledge from class and applying it to elsewhere in a positive way is an accomplishment.
"'Proud' would be the first word to come to my mind," Bradley Klages, World Language Department supervisor, said. "It just fills my heart when I see kids becoming activists."
The hope of the Spanish Department is that one or more of these activities provides the connection needed to increase understanding in the language.
"One misconception is that because technology is getting so much better, you can use electronic devices to translate for you," Jenni Highfill, Spanish, said. "Although they are getting more and more accurate, what they are leaving out is the cultural competence piece. That's what you really get by studying a language."
That connection is the goal of these experiences.
"I like that we don't just do grammar and vocab, which is super important," Leah Schumacher, AP Spanish, said. "I like that we've done–a lot of culture pieces–and how that connects us to the ways that we can serve our community."
Learning Spanish provides opportunities for students like Fain, who wants to go into business and Schumacher, who plans to study immigration law, with more open doors.
The cultural elements of the learning experience work together to create a broader world for each student.