All set
Catpound finds new home in bleachers
It's Friday night and the streets of Eureka are quiet. The glow from the stadium lights of the football field serve as a beacon: it's Friday night football. The Catpound has filled the stand and they begin to scream as 'Hells Bells' plays across the speakers.  
At the start of the football season Greg Cleveland, assistant principal and activities director, saw an opportunity: move Catpound to the south end of the bleachers.
"It really makes a difference," Jack Sauter, Catpound leader, said. "We're able to get louder and bring chants together better."
Catpound members no longer have to hold back and try to be considerate of their immediate neighbors in the stands.
Before relocation, the student section wasn't as accessible to students. Between reserved seating and other spectators, Catpound was stuck in the middle and overflowed into other sections.
"It was moved to give them a defined area and to give them access to the seats without interfering with the public that is there to watch the game," Cleveland said.
A little more isolated from other spectators, Catpound is now more connected with the performance areas of Golden Line and cheer and the varsity football team.
"We're right there when the players run out," Brent Pearson, Catpound sponsor, said. "The players come off the field and immediately look at the student section."
Now the roar of of E-U-R   E-K-A will no longer deafen the parents forced to sit next to hundreds of screaming teenagers who are so packed in no one can sit.
"I didn't like how cramped it was," Julia Wizeman (11) said. "We had to fit four grade levels in there all at once and that was ridiculous."
Dedicated entrances and exits on the side of the bleachers have translated to fewer disruptions to other spectators.
The new location has other benefits.
"The students now have an area that they can call home," Cleveland said. "As we move forward we would like to dress that up a little bit and kind of make it their own."
Ready to complete an undefeated regular season tonight, the varsity football team will head into post-season and storm the field through the smoke to the sound of Hells Bells', their peers the first thing they see and hear.
Leave a Comment
About the Contributors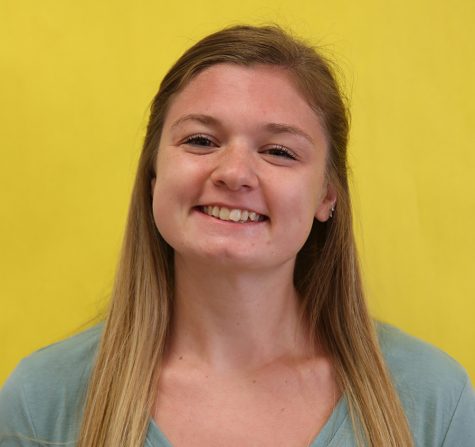 Taylor Werges, Social-Media Editor
This is Taylor's third semester on the News Production staff. In her free time, Taylor enjoys hanging out with friends and family, taking photos and running....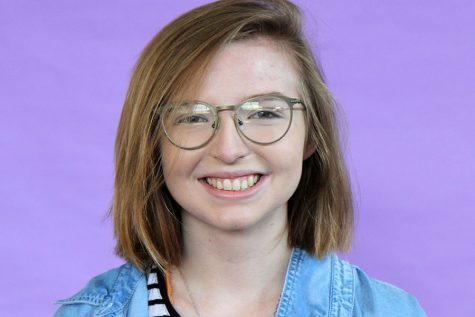 Lily Dean, Eurekana yearbook production editor
This is Dean's fourth year on staff where she serves as the production editor for Eurekana. Word that describes her: Distinctive.  Conversation she wants...