Taking a look: a new format for an old practice
A long running tradition has a new format.
As finals creep closer and 1,400 underclassmen prepare for their last tests of the year, teachers are experiencing evaluations of their own.
The state of Missouri has mandated a new Teacher Evaluation Instrument that pushes/ educators to develop their teaching and reflect on their progress.
"They haven't talked about it or anything. No teachers have really expressed what their goals are at all," Alec Hagan (10) said. "But I feel like there has been a change from how they are done. I feel like they (administrators) come in more. There's more things to do like skill trackers and such."
Students may not be aware of it, but they aren't the only ones preparing for big assessments. A new TEI required teachers to set three goals to work toward throughout the year and provide data to demonstrate their growth.
"This year the big change is the teacher-growth model. We're looking at how we can help them grow their commitment, their practice and then student impact," Mrs. Jennifer Strauser, associate principal, said. "Student impact is where it shows their planning and execution are actually helping students grow."
The big change comes with 11 power standards addressed in the new TEI, a 344-page document.
| | |
| --- | --- |
| TEI Power Indicators | Hub translation |
| Content knowledge and academic language | The teacher's mastery of their subject and its vocabulary (10) |
| Student engagement in subject matter | Student attention results in a deeper understanding of the subject. (277) |
| Cognitive, social, emotional and physical development | The teacher takes into account the whole student as individual people when planning and executing learning. (153) |
| Student goals | "Enabling students to expand and assume control of their own learning." (288) |
| Differentiated lessons designs | "Plans and cultivates the unique skills and talents of every child and encourages them to ask questions, take risks and enjoy learning." (157) |
| Differentiated learning: prior experiences, multiple intelligences, strengths and needs | The teacher acquires real-life "strategies for actively involving every student in advancing their own learning." (159) |
| Lessons for diverse learners | Teachers are expected to be leaders in teaching by developing strategies and interventions to reach learning goals based on classroom data. (165) |
| Instructional goals and differentiated instructional strategies | Leads teachers in their reflection of effectiveness of teaching strategies and adjusting practice to students' needs. (167) |
| Instructional strategies leading to student engagement in problem-solving and critical-thinking | Expertly uses a variety of techniques that require students to think critically and serves as a leader amongst teachers by offering assistance and modeling the use of strategies, materials and technology to maximize learning. (169) |
| Classroom management techniques | The teacher uses an understanding of individual/group motivation and behavior to create a learning environment that encourages active engagement in learning, positive social interaction, and self-motivation.  (233) |
| Assessment Data to Improve Learning | The teacher "is able to model expertise with others the use of a wide variety of assessments and evidence that they improved the effectiveness of instruction." (329) |
The standards clearly emphasize teachers leading other teachers and data to demonstrate progress on goals.
"Instead of taking things personally like you might've in the past, now you're really focused on if students really are benefiting from the things and the strategies you're using in your classroom," Mrs. Mandy Kotraba, environmental science teacher, said. "It really make the teacher focused every single day on the success of their kids."
The teacher evaluations, in the past, focused primarily on the teachers performance and the content that they were teaching rather than how the teachers performance affects the students. Teacher evaluations are largely behind the scenes even though they focus on students and student performance.
"Oh, no, I didn't know my teachers had to do that stuff," Owen Brock (11) said. "I didn't even know they were evaluated each year."
The new TEI requires teachers to present data to show their growth on a chosen standard. Teachers are have to write measurable goals for which they can collect data.
An example the district gave to teachers was "Throughout the 14-15 school year all students will increase their understanding of academic language from basic to proficient as measured by student performance on ongoing vocabulary assessments. These assessments will be given within units of study."
This teacher would then choose a class to collect vocab scores on and chart their progress of mastering vocabulary.
This process of goal setting and data collection is fundamental to life.
"I succeed in life by setting goals and trying to achieve them," Rachel Brewer (12).
The data teachers collect serves as the voice of the students in that class. If a teacher listens to that data, then that teacher can better serve the students. However, actively collecting data is new to many teachers.
"This new evaluation does present added stress for both teachers and administrators as is always the case with something new," Dr. Tracy Edwards, director of human resources, said in a phone interview conducted, Dec. 16. "Change is hard. So it's important we recognize it's a year of learning together."
Mr. Andy Gensler, Language Arts teacher, doesn't see the need for data collection.
"Sometimes we apply a lock-step system to everything, and I think we don't necessarily differentiate enough for each teacher," Mr. Gensler said. "If a teacher has proven themselves to be successful in the past, I find the required process of goal setting, and especially the data collecting for that goal, to be proven to be a lot of extra busy work. You could look at what students are able to do without having to have all the formalized data, and it could still prove that a teacher is effective."
The new TEI forces teachers to prove their competency each year. The state mandated the changes to emphasize teacher growth.
The work involved in setting goals and collecting data is new to many teachers. The process is one that teachers and administrator will go through together. Mr. Andrew Ribbing, chemistry teacher, sees potential in the changed TEI.
"I definitely have to think more about the results that I want to get, and how they are going to get to the result," Mr. Ribbing said. "So far I do prefer this format because there is more of a focus. It definitely challenges you to pick an area that you are weak in."
Teachers had to write a teacher growth plan by the end of September addressing three goals: The district chose goal 1: "1.1 Content knowledge and academic language."
The building chose goal 2 for teachers: "1.2 Student engagement in subject matter." Teachers were free to chose the last goal for themselves.
The new TEI shifts its emphasis from teacher content knowledge to student performance.
"Teachers can tell if they're better with test scores and the way their students succeed," Emma Groeteke (12) said.
The instrument isn't perfect yet. Already, the district has amended it.
The TEI committee met the last week in April and amended some of the demands of the instrument. Last year, tenured teachers, teacher with six or more years experience, would be observed twice a year and then receive a summative every three years. Now those teachers will be evaluated every year with a short summative and every three  years with a long summative. Originally the new TEI called for those tenured teachers to be observed five times (one long and four short). After the latest meeting, tenured teachers not receiving a full evaluation will be observed three times (one long and two short) with a short summative.
"I think the most difficult part is that it is the first year anybody is doing this, nobody, not even at the state level, knows exactly what's going on," Mrs. Annie Schoessel, Social Studies teacher, said. "The lack of leadership and the lack of ability to answer questions has probably been the most difficult thing."
The change lightens the load a bit for the principals who currently perform a minimum of five observations for every one of the 141 teachers in the building. The principal's increased presence hasn't gone unnoticed.
"It gets a little hard to concentrate because you can tell the teacher is a little bit distracted because they are trying to do everything perfectly," Maddie Rose Ortinau (10) said. "Everyone just feels kind of pressured."
Change can be hard.
"This is definitely a learning process," Mrs. Deborah Asher, head principal, said. "I think the most difficult part is it's a new instrument. It takes longer to use the instrument, and then the conversations we are having with teachers may take longer, but what we are finding is that the conversations we are having are more in depth and more student focused."
The emphasis on student learning proved productive.
"It was a lot because those of us that have been teaching for a while had three goals that we had to manage," Mrs. Kim Lackey, Spanish teacher, said. "It was a lot of writing in the beginning, but, in our department, we came together and a lot of us had common goals that we were working on. For people who haven't gone through that process yet, I think it was especially challenging to think about their teaching in a different way."
A veteran teacher of 17 years, she noticed the impact.
"The thought process behind it was really powerful," Mrs. Lackey said.
Leave a Comment
About the Contributors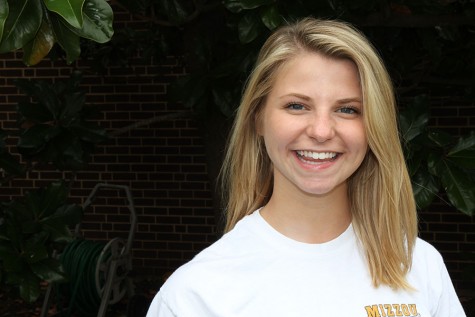 Lauren Rocca, EHS-hub News Editor
This is Lauren's second year on staff. You can follow her on twitter @lroccaEHS_hub. Her hobbies include Golden Line. Outside of school she is involved...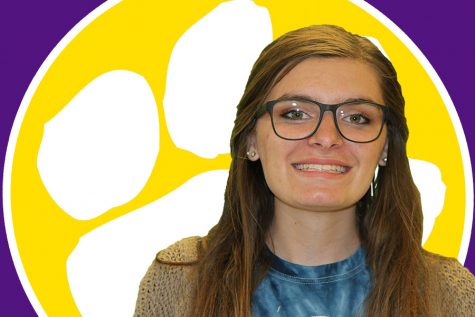 Emily Grossnicklaus, EHS-hub staff
This is Emily's sixth semester on the EHS-hub staff and her first semester on Digital Media Production.

She is a reporter. You can follow her on Twitter...