Know/inform/care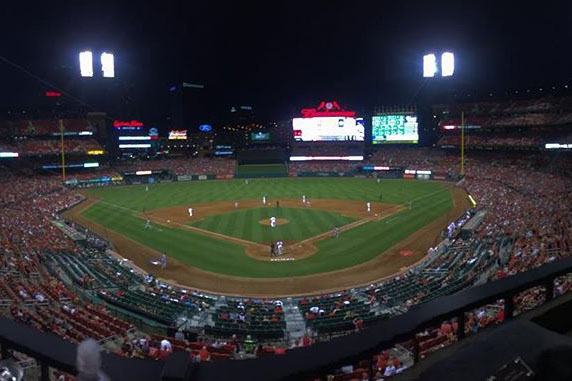 Local
Know: Voters have a lot more than just the president to vote for on the ballot, Nov. 8. Among candidates for state offices, five amendments to the Missouri Constitution and one proposition will require voters to do their homework and research to know what it is that they're voting for or against.
Inform: Measures on the ballot may be as they appear, but the wording can be deceptive. In some cases people look at the headline of the ballot and just choose 'yes' or 'no'  based off of the title. It's important that people read as much and they can about each amendment or proposition because it's easy to be confused by the wording on the ballot. Seemingly unrelated items can be included in the ballot items.
Care: Voters maybe thinking, 'yes' to Amendment 3: Cigarette Tax for Early Childhood Health and Education without even knowing all the facts and information about voting for it. If people are educated enough about what they are voting for then they would realize voting 'yes' for Amendment 3 means they are supporting an increase tax on cigarettes from $0.17 to $0.77 by 2020. They would also have an excise fee on tobacco products at a new rate of $0.67. If this Amendment gets passed than revenue earned from it won't get distributed to abortion services, research for human embryonic stem cells, and even other tobacco related fieldwork.
National
Know: This year marks the first time the Chicago Cubs have made it to the World Series since 1945. If they win the series it will be the first victory for the Cubs since 1908, that's a 108 years ago. The Cardinals have won 11 World Series Championships and the Cubs have only won 2.
Inform: The Cubs had the best regular season record, advancing them into the NLDS where they played the San Francisco Giants and won(3-1). After the NLDS the Cubs played in the NLCS and won the series(4-2) against the Los Angeles Dodgers, taking them to the World Series. Now they are playing the Cleveland Indians in the 2016 World Series. If the Cubs win the series than they will make history.
Care: For over decades the Cardinals and Cubs rivalry has been going on. Some argue that the Cardinals are the better team because they are currently leading the Cubs in just about everything, from having more World Series wins and more pennants, to having more Gold Gloves for each position-minus second base. But Cubs fans will argue that the Cubs are a better team because they were able to beat the Cardinals in the playoffs last year and beat them in regular season games this year. This affects fans across St. Louis because some Cubs fans live here while some Cardinals fans live in Chicago.  
International
Know: The Vatican has announced that cremated ashes cannot be scattered in the air or on land, or spread among family members. They should only be kept in "sacred places", such as cemeteries. After all, Roman Catholic Churches would prefer to have burials over cremations.
Inform: Nowadays it's common for people to spread ashes wherever they wish to, significant or not. Even though Catholics typically believe people should be buried in a tomb, there is no law that prohibits the scattering of ashes. It's important that Catholics at least know to make sure they are to spread ashes in a "sacred place" such as in cemeteries to ensure that their faith is not being tested.
Care: Catholics can still choose to spread ashes of the deceased but in a sacred setting. It's important that people still have the right to do so around here. Many people in our community are Catholic so this could affect them in different ways. In 2014, 25.8% of the population in St. Louis that were Catholic. Some people in our community may represent this percentage.
Leave a Comment
About the Contributor
Madison Eble, EHS-hub online community editor
This is Madison's third semester on the EHS hub staff. She is the online community media Editor for the hub.

You can follow her on twitter @mebleEHS_hub....