Know/inform/care
Local
Know: Mayor Francis Slay is officially stepping down after serving the city of St. Louis for 16 years.
Inform: The process of finding someone to succeed Slay has begun. Well known candidates include city Treasurer Tishaura Jones, and Alderman Lyda Krewson. Mayor Slay has not endorsed any candidate yet, but his word will surely carry a lot of weight with voters in St. Louis.
Care: This spring will bring the announcement of the new mayor of the city of St. Louis, however until then, there will be many updates. As the city prepares for the new change, speeches will be given to inform the community about their potential candidates. The changes the new mayor makes to the city will not only affect the people who live there, but also the people who come from other places in the area to work, visit or have fun.
National
Know: Within Trump's first week of presidency, he signed an executive order banning immigrants and refugees from seven different countries from entering the U.S.
Inform: The countries affected include Iraq, Iran, Syria, Somalia, Sudan, Libya, and Yemen, all predominantly Muslim countries. These seven countries were said to be chosen by the Obama administration, though it does not include members of the Visa Waiver Program which allows people to travel to the U.S. for short periods of 90 days or less without a visa, granted they meet a certain set of requirements. The countries affected make up about 40 percent of the United States' refugees.
Care: Throughout the nation, protests erupted in airports, with people demonstrating either their anger or support for President Trump's decision. Jo Ann Tieken, protester from Manchester, Missouri said, "Somebody has to stand up, be the grown up and see what we can do better to check on people coming in. I'm all for everybody to stop and take a breath and give it a chance." Despite some of the anger towards Trump, the protests were primarily peaceful including one at Lambert Airport, Jan. 29, where demonstrators of all religions and ages stood outside of Terminal 1 for several hours.
International
Know: Six people were found dead and eight injured after two gunmen fired into a worshiping service at Quebec's Islamic Cultural Center, Jan. 30.
Inform: The attack is being investigated as a terrorist act, and police have captured two suspects near the scene. Law enforcement officials are not ruling out the possibility of accomplices. Vigils for the victims took place this Monday in Quebec City and Montreal.
Care: America is no stranger to acts of terrorism. As threats continue to grow, the world continues to be on alert. The shooting created tension on social media as people called the act out on Twitter telling the citizens to stay calm and that everything was under control. Obviously, when it comes to terrorism, nothing is under control. We are in a time of tension with the Muslim community in our own country because of the immigration ban, so we need to listen to Muslim Americans about their issues. Hopefully we can learn to understand their perspectives and resolve our differences so that these terror attacks can be prevented in the future.
Leave a Comment
About the Contributor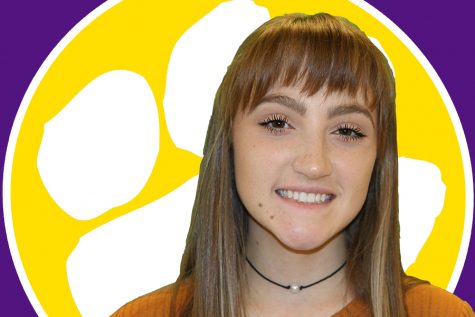 Lydia Meyer, EHS-hub staff
This is Lydia's first semester on the EHS hub staff. She is a news reporter. You can follow her on twitter @lmeyerEHS_hub. Her hobbies include going...