Opinion | Bona Fide | "Good Thing"
A review of Leon Bridges' "Good Thing"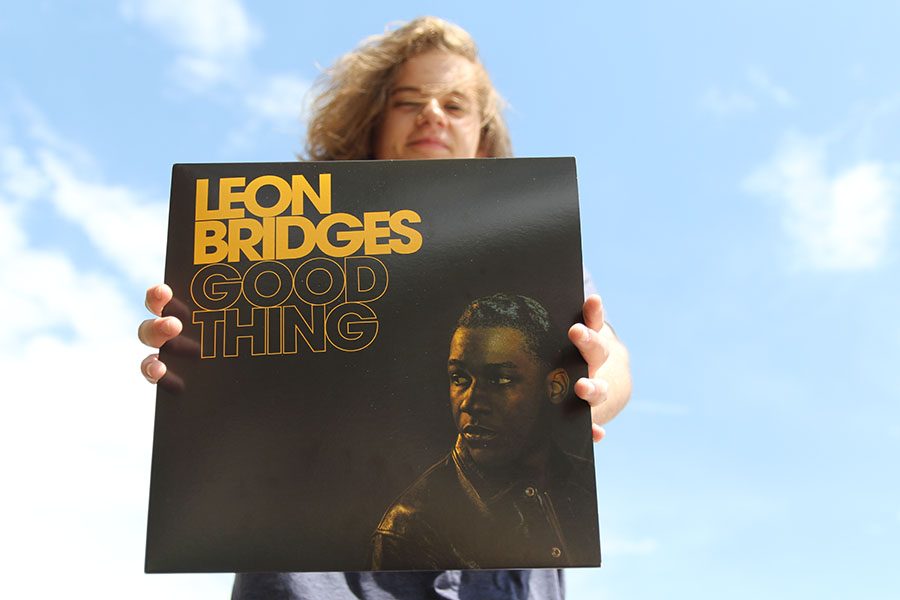 On his debut LP released in 2016, "Coming Home," Leon Bridges illustrated his talent, taking his audience back in time to the Sam Cooke-era. It also offered beautiful blues and soul through his easy-like Sunday-morning voice.
"Coming Home" is an act of homage and artistry wrapped up in a 1960s gift to 2016.
His latest album "Good Thing," released May 4, progresses Bridges' music to the 70s all while creating something new and futuristic that has Bridges searching for his true voice.
Bridges was an out-of-the-blue phenomenon. His first single, "Coming Home," gathered the attention of various record labels. (He eventually signed with Columbia Records.) The single even boasted him a Top 10 Viral Track on Spotify.
Bridges has created a name for himself. "Coming Home" was a critical and analytical success, receiving a nomination for Best R&B Album at the 58th Grammy Awards and debuting at No. 6 on the Billboard 200 in 2016. It's safe to say "Good Thing" had big shoes to fill.
Not to worry, Bridges does not disappoint with this latest endeavor.
For those of us who were satisfied with his 2016 sound on "Coming Home," "Good Thing" is definitely a departure. This latest album evolves Bridges' musical style right on the fine line between pop and R&B soul.
Hinting at Bob Dylan's "Don't Think Twice," Bridges trades his 60s aura of fun-loving happiness for a saddened trope of saying goodbye to past love in the introductory track "Bet Ain't Worth the Hand."
"I can't commit, I can't make plans/Sometimes the bet ain't worth the hand/I think you're special, it makes me sad/Don't wanna wonder what we could've had/And I hope you understand."
The album's titular track "Bad Bad News" creates a feeling of funk through a loose jazz instrumental that works best with Bridges' vibe and wide-ranging vocals.
"Ain't got no riches, ain't got no money that runs long/But I got a heart that's strong and a love that's tall/Ain't got no name, ain't got no fancy education/But I can see right through, a powdered face on a painted fool."
It's fun, free-flowing and what I love most about Bridges: charismatic.
Although everything adds up for a Leon Bridges album, there seems to be a lack of substance. While Bridges changes his musical composition throughout his second album, he lacks the elevation of lyrics.
"Good Thing" is a love letter but not to an era or type of artistry like its predecessor "Coming Home." It is a literal love letter with contradictory songs, regret and pure bliss like any relationship.
A certain growth is missing from his work. It seems as if he's traded passion for popularity. The tracks on "Good Thing" are more radio-friendly than his previous LP.
"Good Thing," while still a fine LP, lacks his previous heart. There's a missing piece that made "Coming Home" such a special and unique work of present-day pop.
Human evolution and changes are inevitable, but with a sophomore album, I expect evolution in artistry, which is missing here.
The latest sound is enjoyable, but I still want my 60s soul fix that made Bridges so unique on his debut.
Nonetheless, "Good Thing" is a solid outing by Bridges that will satisfy fans and bring newcomers because of his newfound sound of pop-soul.
Leave a Comment
About the Writer
Josh Margherita, EHS_hub opinions writer
This is Margherita's fifth semester on staff where he serves as an opinions writer for the EHS_hub. Marghertia enjoys discovering new music, traveling...