Opinion | Bona Fide | "The Life Aquatic With Steve Zissou"
A Review of Wes Anderson's "The Life Aquatic with Steve Zissou"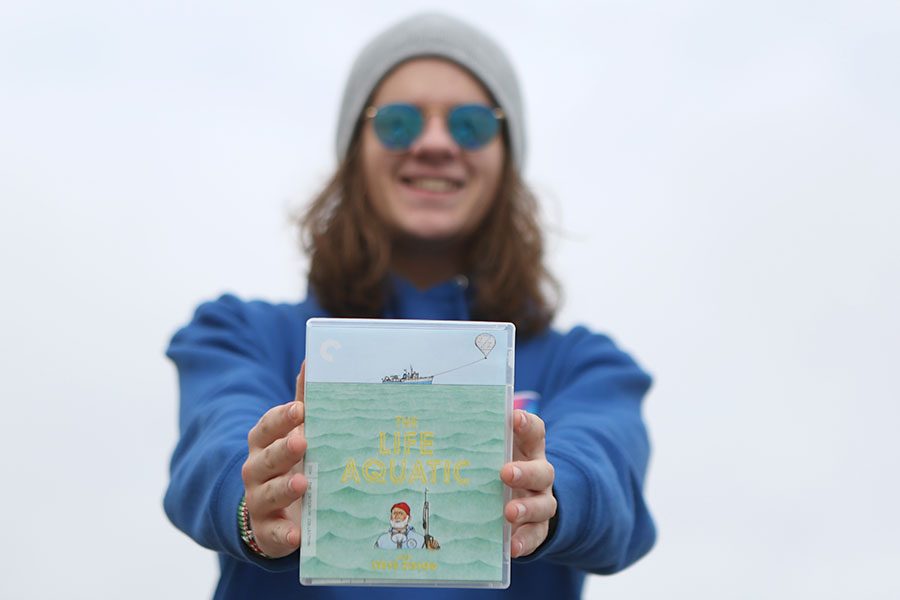 WARNING: "The Life Aquatic with Steve Zissou" is rated R by the MPAA for language, some drug use, violence and partial nudity.
Wes Anderson's "The Life Aquatic with Steve Zissou" (2004) is a must-see because of its imaginative stretch in film and eccentric personality that only Wes Anderson above all could make quirky and meaningful.
Anderson is unlike any filmmaker living or deceased. Classics such as "The Grand Budapest Hotel," "Rushmore" and "Fantastic Mr. Fox" illustrate Anderson's distinct voice that includes surrealism and a personal stamp of his prominent quirkiness.
There is no film like "The Life Aquatic With Steve Zissou." Everything from the plot, cinematography, soundtrack to the mere set-design Anderson transports the audience to an escape into a completely different world of film.
The film follows Steve Zissou, a washed-up oceanographer and documentarian who lost his partner to the mythical Jaguar Shark. After losing his closest friend, he sets out with his team, Team Zissou to hunt down and kill the Jaguar Shark.
Steve Zissou: "Now if you'll excuse me, I'm going to go on an overnight drunk, and in 10 days I'm going to set out to find the shark that ate my friend and destroy it. Anyone who wants to tag along is more than welcome."
With a domestic gross of $24 million and a budget of $50 million, Wes Anderson's film was a box-office-bomb and received mixed responses from critics (Rotten Tomatoes score of 56 percent) did not lend a helping hand.
Nonetheless, 15 years later, "The Life Aquatic with Steve Zissou" is something of a cult-classic. Just two years ago Seu Jorge, who curated the soundtrack completely with David Bowie songs sung in his native Brazilian language with an acoustic guitar, went on a sold out tour to sing Bowie's songs from the film.
Most Wes Anderson films are similar in their artistic style and approach, but each film holds a special differing quality that allows each film to stand on its own. "The Life Aquatic with Steve Zissou" holds this special lost heart, searching for a voice through the emotional and vivid cinematography.
The stacked cast includes Bill Murray, Owen Wilson, Cate Blanchett, Willem Dafoe and Jeff Goldblum among others who hold the charismatic energy needed to buoy a Wes Anderson film. An especially emotional performance from Bill Murray is one of the highlights of his acclaimed career and brings out the best of his and Anderson's relationship.
I viewed this film multiple times the first week I discovered it, and it took my breath away each time because it was so undeniably distinct from every other film being produced in Hollywood. It held its own as a innovator in film and brought more feelings than any real-life situation could muster.
Overall, "The Life Aquatic with Steve Zissou" stands as one of the most innovative films of all time with its true surrealism in cinematography and beautifully choreographed narrative.
Check out "The Life Aquatic with Steve Zissou" on Decider to find the perfect streaming service.
Leave a Comment
About the Contributors
Josh Margherita, EHS_hub opinions writer
This is Margherita's fifth semester on staff where he serves as an opinions writer for the EHS_hub. Marghertia enjoys discovering new music, traveling...
Regan Peterson, Managing Editor
This is Peterson's seventh semester on staff where she serves as the Managing Editor for both the Eurekana Yearbook and EHS-hub. Peterson enjoys sleeping,...