Opinion | Bona Fide | "Some Rap Songs"
A Review of Earl Sweatshirt's "Some Rap Songs"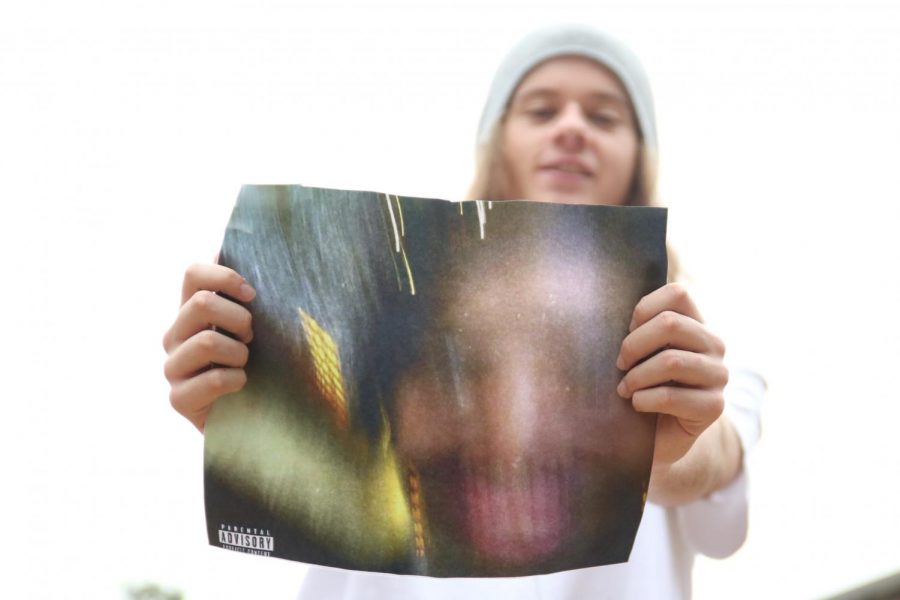 Out of the public-eye since his release of "I Don't Like S**t, I Don't Go Outside" back in 2015, Earl Sweatshirt has put out his best and most intimate project to date with "Some Rap Songs," Nov. 30.
Former Odd Future member Sweatshirt always seemed to be overshadowed by his OF counterpart Tyler, the Creator. Creating a strong career on his own with past critical and commercial successes, "Doris" (2013) and "I Don't Like S**t, I Don't Go Outside" (2015), Sweatshirt had been searching for his voice until his recent release of "Some Rap Songs."
2018 was a rollercoaster for Sweatshirt; he lost his father in January and cancelled a series of festival dates, all while dodging the public eye for two years.
The death of Sweatshirt's father reinforced the importance of his own mortality, which brought a redefined Earl and his potential masterpiece, "Some Rap Songs."
"Some Rap Songs" is modest and the title couldn't put Sweatshirt's lack of desire for attention better. Sweatshirt wrote an album to cope with his life underselling the album with complete purpose. He knows his fans will understand his voice with "Some Rap Songs," an album that needs no attention from those without the ability of abstract thought.
All in all, "Some Rap Songs" revitalizes the rapper after what felt like an eternal absence from the spotlight and brings forth a new age of rap.
With 15 tracks and a 25-minute runtime, every song on "Some Rap Songs" is two minutes or less (with two exceptions) and complements the unorthodox style perfectly. Sweatshirt incorporates jazz and soul roots with his lyrics and revolutionizes the rap game by his unconventional means of rap.
Sweatshirt is a damaged soul trying to piece together his thoughts through this archaic and above-all mindful interpretation of the rap genre.
The opener, "Shattered Dreams" begins with an excerpt from a James Baldwin speech that perfectly sets the concept of the album.
"Imprecise words/Yeah, chief, get it 'cause we mean it/Ease up, free smokin', n****s need it/Mask off, mask on, we trick-or-treatin'/Back off, stand-offish and anemic/Yeah my n***a Ish, told him it's a feelin'/Blast off, buckshot into my ceilin'/Why ain't nobody tell me I was bleedin'?/Please, nobody pinch me out this dream" (Water bubbles as track ends to insinuate drowning.)
Dealing with anemia and constantly in-and-out of the spotlight, Sweatshirt bleeds through the entirety of "Shattered Dreams" and tries to convey his message through these imprecise lyrics.
Possibly the strongest song on the album, "The Mint," covers his trials and tribulations throughout his life and his need to bloodlet and give zero mind about the need for money.
"Lotta blood to let, peace to make, f**k a check/Uh-uh, lotta blood to let, peace to make, give a f**k about a check/Lotta blood to let, peace to make, give a f**k about a check/Uh-uh, lotta blood to let, peace to make, give a f**k about a-/N***a, ayy, ayy, ayy, ayy, maybe"
A title that contradicts itself, "Cold Summers" illustrates Sweatshirt's internal fight and his addictions as well as spending his summer in the cold rather than out in the world.
"Three spliffs had my wing tips clipped, I was stuck in a hangar, n***a/Muffle my pain and muzzle my brain up"
Marijuana-use has held Sweatshirt back, clipped his wings so-to-speak. Therefore he could not fly or succumb to his full potential and illustrates battles he's still having within himself that are shown throughout "Some Rap Songs."
The last three tracks on the album, "Playing Possum," "Peanut" and "Riot!" play out as an au revoir to the listener, perfectly closing out Sweatshirt's thoughts that encapsulate his past, present and future.
Perhaps the most moving track on the LP, "Playing Possum," features Sweatshirt's mother and late father as they are each giving a speech that is intertwined with one another with a heartbreaking production that sinks into the soul.
"Peanut" is Sweatshirt's final words as he is still dealing with his personal demons, depression and the death of his father outright stating that it is not a phase. The final track, "Riot!," brings on the emotion and closes out like a final goodbye in a relationship with all the reminiscence of a feeling.
Sweatshirt digs through his deepest fears and regrets in the most unconventional way possible. His lyrics are shattered, fragmented thoughts that he pieces together perfectly to create "Some Rap Songs."
Each song plays out as an endless stream of his consciousness. It's as if he took his interpretations of his world during his hiatus, fused through his pain and anguish and ran with them, not letting up for a single minute until the total 25-minute LP has played out.
With "Some Rap Songs," Sweatshirt incorporates his clean and choppy style, incessantly thought-provoking lyrics and a new inventive sound that is completely ahead of its time.
Leave a Comment
About the Contributors
Josh Margherita, EHS_hub opinions writer
This is Margherita's fifth semester on staff where he serves as an opinions writer for the EHS_hub. Marghertia enjoys discovering new music, traveling...
Ethan Fine, Editor-in-Chief
This is Ethan's seventh semester on the News Production staff. In his free time, he enjoys taking photos, going to concerts and hanging out with his friends....