Opinion | Bona Fide | "When I Get Home"
A Review of Solange's "When I Get Home"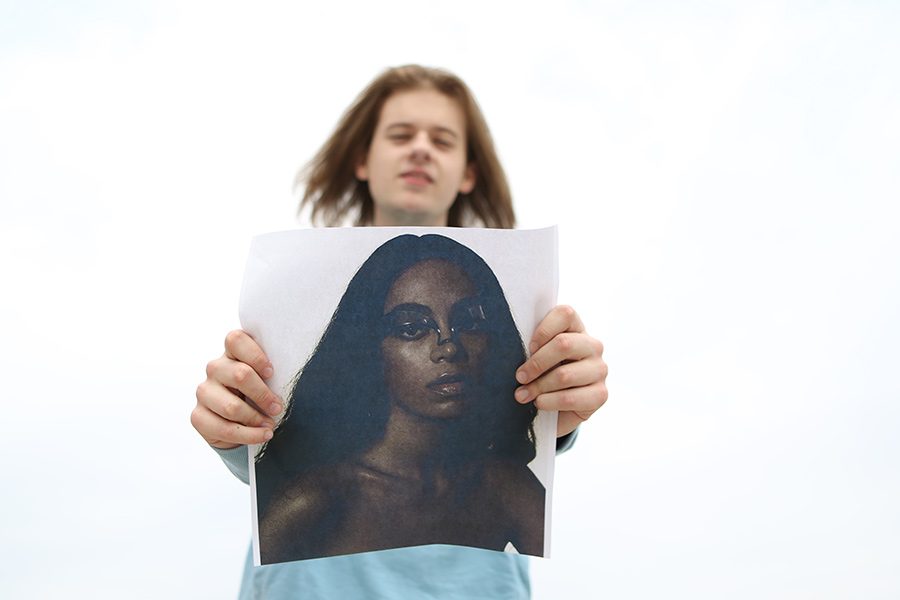 The little sister of pop's reigning Queen of R&B, Beyonce, Solange Knowles, simply known as Solange, is the cultural embodiment of the beginning of the end of white, male dominance of music.
That being said, her latest album "When I Get Home" is a return to her Houston-roots with a heavy Chopped-and-Screwed, Jazz and Electro-funk R&B record that is one for the books, March 1.
On her third album, Solange breaks free from the chains of simple song structure and experiments entirely through jazz/chopped-and-screwed influence. Meanwhile, finding a new light spiritually and vocally, Solange embodies her most honest self yet.
The album as a whole is a piece-by-piece puzzle that can only be put together by the listener. Although the tracks hold weight lyrically, and especially musically, the album can be taken in many ways.
The 19-track LP clocks in at about 39 minutes, leaving most tracks as parts of a whole. This album, like Earl Sweatshirt's revolutionary "Some Rap Songs," needs to be listened to as a whole to fully grasp Solange's vision.
"When I Get Home" feels like an LP I would put on after a long day to unwind and reflect on myself. It holds this unmasking ambiance that translates into the psychedelicness of a late-night movie while the heavily-influenced chopped and screwed production holds most substance with Solange's repeated lyrics.
Featuring an Earl Sweatshirt-produced track, "Dreams" encapsulates the hope and reality of life and how dreams "Come a long way, not today." With an especially hauntingly-beautiful outro, Solange and Sweatshirt bring out the fear and hope that balances dreams.
"Sometimes I dream I'm in the four door/Coming down on the slow-mo/Sometimes I dream I go so high by for the ride/Sometimes I feel I'm going down, down/Sometimes I feel I'm gonna die at times/Got my dreams and my eyes wide"
Tracks such as "Down With the Clique" and "Way to the Show" represent a purposeful elusiveness that holds ultimate ambiance through Solange's freestyling production, creative lyricism and soulfully advanced voice.
The standout track, "Almeda," brings together the dreaminess of Solange and the small-mouthed creativity of rap-connoisseur Playboi Carti. With especially strong chemistry and self-assured lyrics from Solange and Carti, "Almeda" is destined to be a classic.
"Pour my drank, drank/Sip, sip, sip, sip, sip/Pull that Lac on 'em/Sip, sip, sip, sip, sip/Brown liquor, brown liquor/Brown skin, brown face/Brown leather, brown sugar/Brown leaves, brown keys/Brown creepers, brown face/Black skin, black braids/Black waves, black days/Black baes, black things/These are black-owned things/Black faith still can't be washed away/Not even in that Florida water/Not even in that Florida water/In that Florida water/So pour more drank"
In an era where black artists are topping the charts more than ever, Solange performs an ode to what can never be taken away from the culture through the almighty "Almeda."
With five interludes and one intermission, Solange is clearly painting a bigger picture with the interludes hint-dropping and leading into the next song. While interludes are sometimes unnecessary, they are all but that in "When I Get Home."
An album that most definitely needs multiple visits and not for the impatient, "When I Get Home" is Solange's all on her own and creates something completely innovative and unforgettable out of her greatest influences.
Leave a Comment
About the Contributors
Josh Margherita, EHS_hub opinions writer
This is Margherita's fifth semester on staff where he serves as an opinions writer for the EHS_hub. Marghertia enjoys discovering new music, traveling...
Regan Peterson, Managing Editor
This is Peterson's seventh semester on staff where she serves as the Managing Editor for both the Eurekana Yearbook and EHS-hub. Peterson enjoys sleeping,...