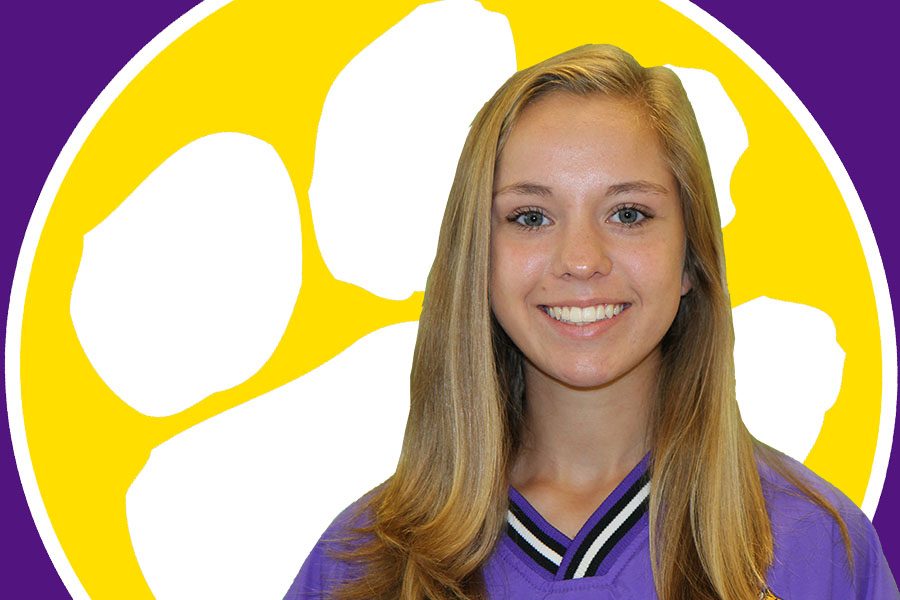 This is Kaylee's second semester on Yearbook Production staff and her second in the program. Her hobbies include kickboxing, reading when she gets a chance and drawing.
She also plays softball and is involved in FCA and HOSA. A fun fact about Kaylee is that she adores tea, apple cider and Chex mix. A conversation she would want to have with the world would be about how people are so quick to judge others or make assumptions prior to actually knowing someone.
She wishes there was a way that people wouldn't let these judgments affect relationships with one another. Kaylee's dream job would involve something in the medical field.
Kaylee Todd, Eurekana yearbook staff
Dec 10, 2018

EHS-hub local beat

(Media)

Nov 09, 2018

Girls varsity volleyball state champs, student council's canned food drive and etc…'s production of "Cinderella"

(Media)

Sep 28, 2018

Speech and debate meeting, E2Y2 discussion and supporting a coaches battle with breast cancer

(Media)

Sep 07, 2018

Labor Day weekend, last minute football win and a JV softball sweep

(Media)

Sep 04, 2018

The final countdown

(Media)

Aug 31, 2018

First football game of the year, KMA kickball tournament and chess club

(Media)

Apr 25, 2018

Pulling for a change

(Media)

Apr 13, 2018

First ever military signing, successful Wildcats and Onstage! spring show

(Media)

Apr 12, 2018

Pride on the inside

(Media)

Mar 02, 2018

Golden Line state, Teacher of the Year and etc…'s "Deathtrap"

(Media)

Feb 09, 2018

Wildcat wins, Prop E informational video and a band performance

(Media)

Dec 15, 2017

Holiday cheer and victorious cats

(Media)

Dec 01, 2017

Boys varsity basketball win, robotics projects underway and academics

(Media)

Nov 10, 2017

Golden Line halftime performance, etc…'s "Wedding Singer" dress rehearsal and band's craft fair

(Media)

Oct 20, 2017
Sep 29, 2017

Cardinals game choir, tough losses and a Monday mercy rule

(Media)

Sep 06, 2017

EBN | Golden Line's halftime performance, Sept. 1

(Media)

Aug 25, 2017

Photos of the Week | Aug. 18-24

(Media)

Apr 21, 2017

Photos of the week: April 17-21

(Media)

Apr 14, 2017

Photos of the week: April 10-13

(Media)

Feb 10, 2017

Photos of the week: Feb. 6-10

(Media)

Jan 25, 2017

Photos of the week: Jan. 9-20

(Media)

May 02, 2016

Renaissance Carnival: photo gallery

(Media)