Election results, a bar shooting and a continuing caravan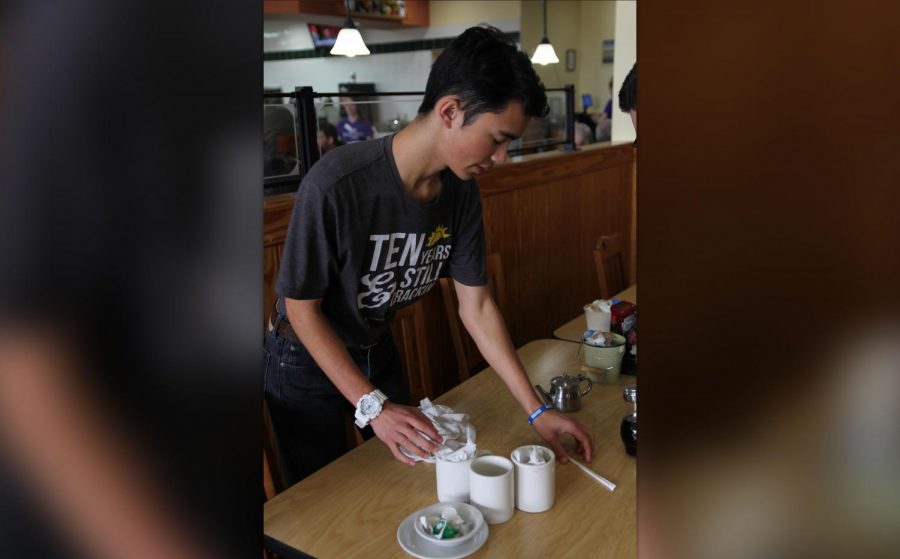 Local
Know: Fifty-three percent of eligible voters in Missouri went to the polls, Nov. 6.
Inform: Josh Hawley (R) won the Missouri seat up for election in the U.S. Senate, Nov. 6. Hawley, the current Attorney General of Missouri, beat his opponent Claire McCaskill (D) with 51.5 percent of the votes. McCaskill has held the seat since 2007. The parties battled it out over the 35 out of the 100 seats in the U.S. Senate. Democrats needed to defend 26 seats while Republicans only needed to defend nine to retain their majority. Forecasts originally predicted McCaskill to win her re-election, but Hawley won. Josh Hawley, 38, will become the youngest member of the U.S. Senate after he takes office, Thursday, Jan. 3, 2019. One of the three medical marijuana initiatives on the ballot, Amendment 2, passed. Missourians also voted to raise the minimum wage through Proposition B. The prop will increase minimum wage in Missouri from $7.85 to $8.60 and continue increasing by 85 cents each year until 2023 when the figure will stand at $12. Missouri did not, however, pass Prop D, which would have raised gas taxes by 10 cents.
Care: McCaskill's 2012 re-election marked the last time that a Democrat won a statewide election in Missouri. While Hawley only served two years as Attorney General, he launched an investigation into internet-giant Google to ensure Missourians' safety and privacy online. While holding a seat in the Senate, Hawley plans to advocate for religious liberties, fight the opioid epidemic and continue his investigation into the safety of Missourians. Missouri became one of 33 states to legalize marijuana for medical use. The minimum wage increase is expected to draw in an additional $214 million in tax revenue. More than 30 percent of high schoolers currently hold jobs. If the average students works for 10 hours a week and earns minimum wage, they would be earning close to $400 a year more than if the minimum wage stayed at $7.85. While this may not seem like a lot, it is more than 100 extra gallons of gas or 40 additional fast food meals a year.
National
Know: Ian David Long opened fire in a bar in Thousand Oaks, California, ultimately killing 12.
Inform: Long, a former Marine, entered the bar and began shooting at random, even killing a sheriff's deputy. Following his spree, Long turned his handgun on himself and committed suicide. A mental-health specialist cleared Long after a run-in with police earlier in the year. The shooter entered in the middle of Borderline Bar and Grill's "College Country Night" event. Ventura County Sheriff Geoff Dean estimated that post-traumatic stress disorder may have caused the shooting. Long even took to Instagram during the massacre to announce that he had no motive behind his crime.
Care: The shooting outside of Los Angeles comes only 11 days after Robert Bowers killed 11 in a Pittsburgh synagogue and five days after Scott Paul Beierle killed two in a Florida yoga studio. The United States has the worst gun violence in the world, with over 11,000 firearm-related deaths each year. The House of Representatives has promised to evaluate and eliminate mass shootings after the Democrats took the majority of the House, Nov. 6. The wildfires that have killed 42 and are raging through California also took a toll on Thousand Oaks, Nov. 8.
International
Know: The migrant caravan began moving toward the U.S. again, Nov. 11.
Inform: After a stop in Queretaro, Mexico, Nov. 10, the group of Central Americans continued their pursuit toward the U.S. border. The caravan began with as many as 7,000 migrants, Oct. 21. The northbound immigrants are fleeing poverty and violence in Guatemala, Honduras and Mexico. The caravan began when immigrants seeking asylum in Mexico found the asylum application process too long and chose to head even farther north. President Donald Trump announced that the immigrants seeking asylum in the U.S. would be entering the country illegally and they the U.S. will not allow the caravan to enter unless they enter at an official port, Nov. 9.
Care: The American Civil Liberties Union filed a lawsuit against Trump in a push to prohibit the U.S. from denying asylum to immigrants. The ACLU is filing with the claim that Trump's denial violates federal law, which states that any migrant that enters the country, whether at a port or not, can apply for asylum. The Trump Administration's upholding of the rule of law is expected to last for 90 days; however if Mexico signs an agreement stating they will accept those who immigrated into the U.S. illegally, it may end sooner. Research estimates that by 2050, 93 percent of working Americans will be either immigrants or children of immigrants. Twenty-million Americans today are second-generation immigrants alone. With nearly all Americans being some product of immigration, the issue of immigration laws can become very personal for some.
Leave a Comment
About the Contributors
Ethan Fine, Editor-in-Chief
This is Ethan's seventh semester on the News Production staff. In his free time, he enjoys taking photos, going to concerts and hanging out with his friends....
Paige Weckherlin, Eurekana yearbook staff
@weck_EHShub

This is Weckherlin's first year on Eurekana's staff where she serves as a normal staff member. One word to describe her: positive. Conversation...