A political investigation, departing chief of staff and the Brexit vote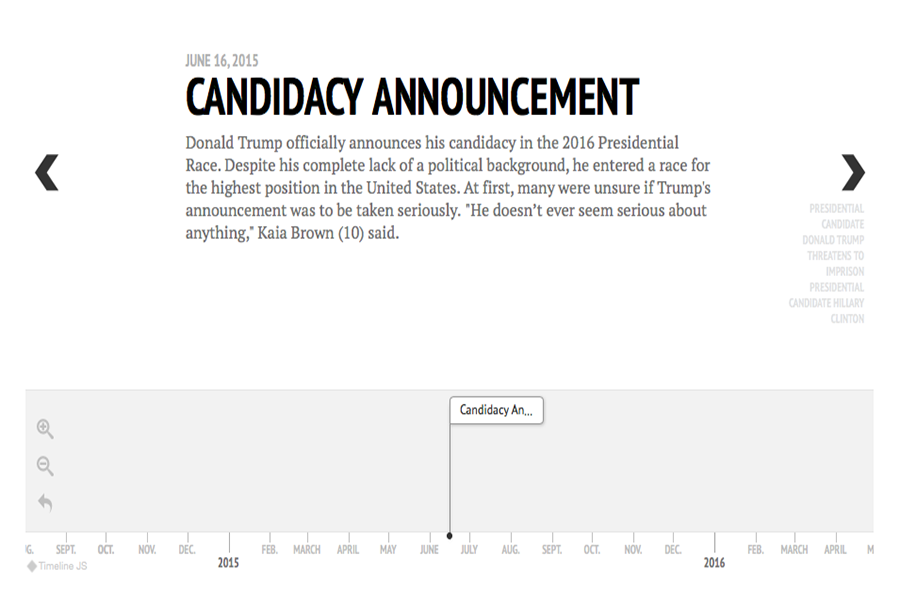 Local
Know: Missouri Secretary of State Jay Ashcroft (R) launched an investigation into current Missouri Attorney General and U.S. Senator-elect Josh Hawley (R), Dec. 6.
Inform: Ashcroft's investigation comes one month after the left-leaning American Democratic Legal Fund wrote to Ashcroft, Nov. 2, claiming Hawley potentially used public funds during his term as Attorney General to build his campaign for the U.S. Senate. The letter came just four days before Hawley beat current Senator Claire McCaskill (D) with 51.5 percent of the votes, Nov. 6. The ADLF's letter cited a Kansas City Star article that reported that Hawley recruited political consultants who then assigned taxpayer-paid staffers of Hawley to form his agenda and brainstorm for his campaign. The Star published that article, Oct. 31, six days before Hawley won. The Star also reported that the two main consultants Gail Gitcho and Timmy Teepell communicated with Hawley's staff via private emails to set up meetings, January 2017. If Hawley used public monies to build his U.S. Senate campaign, it would violate Missouri Statute 115.646, which states that "No contribution or expenditure of public funds shall be made directly by any officer, employee or agent of any political subdivision to advocate, support, or oppose any ballot measure or candidate for public office."
Care: Hawley took to Twitter to defend himself saying that, at the time of the emails and meetings, he had not even began his Senate campaign and that none of the employees that worked in the Attorney General's office even asked to aid in his political campaign.
During Hawley's campaign for Attorney General, he condemned politicians in Jefferson City that use offices to reach higher offices and climb the political ladder. Hawley even went as far as saying that Attorney Generals use their seat to boost them into the U.S. Senate, the same path he followed two years later. Former Missouri Attorney General William L. Webster found himself in a similar situation when a judge sentenced him to two years in prison for conspiracy and embezzling state resources in 1993.
Depending on what the investigation reveals, Hawley's newly-elected U.S. Senate seat could be in jeopardy.
National
Know: President Donald Trump announced that Chief of Staff John Kelly will be leaving his job by the end of the year, Dec. 8.
Inform: Kelly's departure comes before anticipated rearrangements in the White House leading up to the 2020 Presidential Election, which became a large task for the Republican Party after the Democrats won control of the House in November. News sources predicted that Trump planned to replace Kelly with Nick Ayers, Vice President Mike Pence's chief of staff; however Ayers announced his resignation, Dec. 9. It is unclear the terms that Kelly will depart on–Trump said that Kelly was not retiring but did not confirm whether or not Trump fired Kelly. Kelly, the former secretary of the Department of Homeland Security, took office in June 2017. While the reason behind his departure is unknown, Kelly did cause some unrest in D.C. In April 2017, he called for Congress to "shut up" when they spoke out about immigration laws. Kelly fired Anthony Scaramucci just 10 days after Scaramucci had been hired as the White House communications director. Most notably, Kelly defended former Trump aide Rob Porter after Porter's ex-wife accused him of domestic violence.
Care: Kelly's exit marks the 42nd time someone of a high-profile has left the Trump administration. Amongst Kelly are Attorney General Jeff Sessions, U.S. Ambassador to the United Nations Nikki Haley, White House Communications Director Sean Spicer and FBI Director James Comey. With so many staffers leaving the Trump administration, both by choice or by firing, no one knows what the administration will look like in 2020 for the election.


International
Know: Prime Minister Theresa May called off the Parliament vote on her proposed Brexit deal, Dec. 10.
Inform: Brexit, Britain's departure for the European Union first came into fruition in June 2016 when 51.9 percent of British voters chose to leave the Union. The British Parliament, also known as the House of Commons, consists of 650 members. The Brexit deal is in two parts, a withdrawal agreement and May's plan for future relations. Parliament members had initially planned to vote to either pass the deal or reject it, Tuesday, Dec. 11.
May called off the vote after news sites projected that parliament would reject her proposal. Had the deal passed, legislation that would have formally enacted May's plan would be introduced. The vote could have had several different outcomes all setting Britain in different directions, according to the BBC.
If the deal had passed, the United Kingdom would have leave the EU on Friday, March 29, 2019. Parliament could have also proposed amendments to the deal. If the agreement did not pass, the government would have 21 days to put some plan of action in place. A plan of action could consist of six different options:
no deal

a second vote

renegotiation

a general election

a referendum

a vote of no confidence
However, the law is already in place, meaning that even if the deal did not pass through Parliament, Britain will still leave the EU in March 2019.
Care: Not only would the Brexit vote have decided what Britain plans to do next, but it would have had an impact on the structure of Britain's government in the future. May primarily called off the vote because–according to The Guardian, –with the predicted loss, her future was unclear. If the deal failed to pass through Parliament, May would be faced with an ultimatum: to resign or continue pushing a revised version of her deal with the help of Brussels. Brexit costs the U.K. £500 million a week, over $628 million USD. The U.S. and the U.K. have a "special relation," meaning the two are close allies. A union like the EU has its benefits, especially with the uncertainty of conflict in Europe. Without the support of 27 other countries, the future of the United Kingdom in a rocky Europe remains unknown.
Leave a Comment
About the Contributor
Ethan Fine, Editor-in-Chief
This is Ethan's seventh semester on the News Production staff. In his free time, he enjoys taking photos, going to concerts and hanging out with his friends....