Staff editorial: Standing together
We are living through a historic time.
The citizens of this country decided to elect the first political outsider with no government or military experience for president, Nov. 8.
Donald Trump won the overall electoral vote, 276 to 218. There are still 44 electoral votes yet to be allocated, as of 9:01 a.m., Nov. 9.
This result matches what EHS decided in their mock election, Nov. 7. Students picked Trump to be president with 56 percent of the vote.
Regardless of what the community decided and regardless of what the country decided, there is a significant number of people who are upset about the result.
One of the many great things about our country is the opportunity people from different backgrounds and different ideologies have to express themselves by participating in democracy through voting.
That being said, there are people who voted but still didn't get the result they wanted. In fact, the popular vote was in Clinton's favor.
That's why it's important for people from both sides of the aisle in the EHS community to listen to each other and try to heal political wounds during this time.
There's no going back from here. Trump will become President, January 20, and the country will have to unite under a new leader.
However, this unity can't happen if half the country is still upset about the result.
There are definitely people who will continue to struggle with the result, especially African-Americans, Latinos and the LGBTQ+ community who voted in favor of Clinton largely because of Trump's words as expressed by the trending Twitter hashtags '#NotMyPresident' and '#imstillwithher.'
Between now and Inauguration Day, the community needs to agree to disagree and move forward no matter what it brings.
Congratulations to Donald Trump for becoming our nation's President-elect, and congratulations to Hillary Clinton for making it this far in a successful campaign, the farthest a woman has ever come in seeking the Presidency.
For the sake of the country, let's turn to our neighbors in Language Arts class and shake hands. Let's sit down next to people we don't know at lunch and ask them, "How are you doing?"
Let's take those simple steps toward unity. Let's all just get along.
Leave a Comment
About the Contributor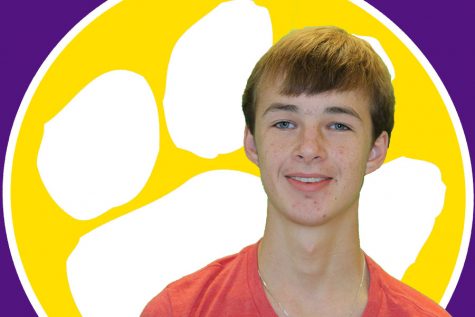 Haden Moore, EHS-hub staff and Eurekana yearbook staff
This is Haden's fourth semester on Yearbook Production staff and his first semester on the EHS hub staff. Haden's job is to take photos and help design...