Opinion | Bona Fide | "An American Treasure"
A review of Tom Petty's posthumous compilation "An American Treasure"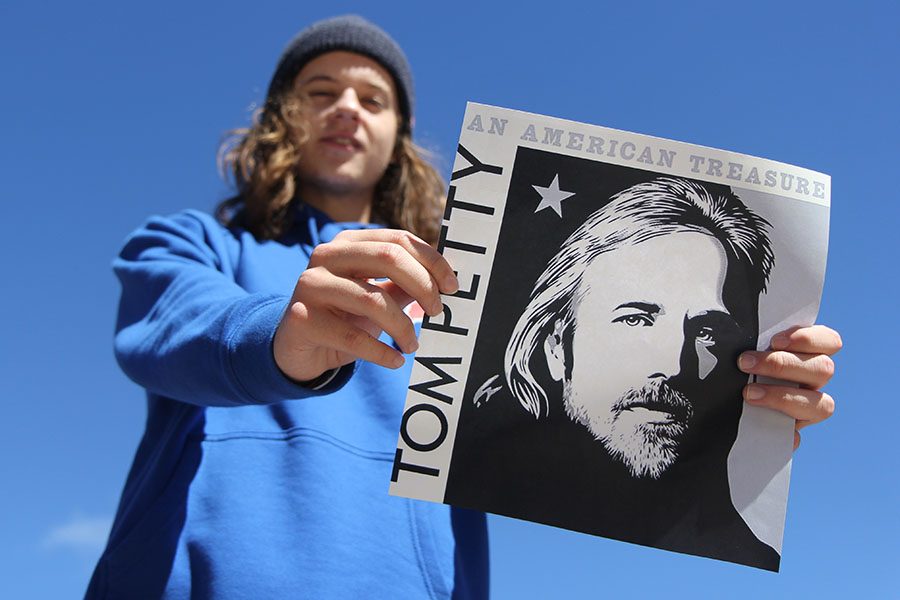 On October 2, 2017, the world lost a legend: Tom Petty, a true American rock-and-roller that could enlighten the minds of anyone who heard the soul-pounding chorus of "You Don't Know How It Feels" driving away from one's troubles after a lonesome day.
Tom Petty and the Heartbreakers are one of the greatest rock-and-roll bands of all time with countless anthems that still frequent radio stations to this day. Nominated for 18 Grammys throughout his career and taking home three, Petty has made his mark on the music industry.
His music reached millions, myself included. It was Tom Petty who, with others, inspired my adolescence through the best of times and the worst of times. He was one of my first musical influences. I still think back to the first time I heard "American Girl" and the instant connection and euphoria it created in my soul.
"An American Treasure" is Petty's first posthumous release, compiling over 60 rarities, B-sides, alternate takes, deep tracks, live performances and even 12 unreleased songs, Sept. 28.
Charting at number nine on the Billboard 200 for the week of October 13, "An American Treasure" finds Petty fans still wanting more over 40 years after his debut.
Overseen by Petty's wife Dana York, daughter AnnaKim Petty, producer Ryan Ulyate and bandmates Mike Campbell and Benmont Tench, the box set is no cash grab. The release resonates with deep thought and passion, a testimony of the producers' respect for Petty and his fans.
The collection documents Petty's career only tracing the road less traveled. It is a road of inspiration and surveys deep cuts from Petty's first album all the way to his last.
The title of the box set speaks for itself: Petty is undeniably an American treasure that will not be forgotten. Influencing current musicians such as Dave Grohl of Foo Fighters and world-renowned Taylor Swift. His career is one for the history books.
As a Petty fan, "An American Treasure" felt like an homage to the legend while still illustrating a new, vulnerable side of Petty he had never previously shown. The compilation of tracks runs through an epic journey of unheard and off-the-radar Petty.
One outtake in particular, "I Don't Belong," brings to light Petty's vulnerability and self-doubt in a way that Petty himself could still bring the house down in a performance that would never see the light of day.
"Show me love that don't wear out/Show me, that love/That don't run out/And it's time that I stop kiddin' myself/I don't belong (I don't belong)/I don't belong to you (No, no, no, no)/I don't belong (I don't belong)/(To you)"
Alternate takes of "Here Comes My Girl" and "What Are You Doing in My Life" breathe fresh air into the already-classic songs. Reborn and infused with new, previously-unheard energy, Campbell and Tench hand-picked these renditions of Petty's undoubtedly-charismatic personality and create the feeling of purpose and place.
Stripped-down live renditions of "Even the Losers," "I Won't Back Down," "Two Gunslingers" and "Southern Accents" give new perspective and an undying respect for Petty's ability to integrate studio classics into soul-defying live performances. The entire band played their hearts out every night like it was their last.
It's a closer, personal look at the relationship between Petty and his love affair with performing live.
"Baby, even the losers/Get lucky sometimes/Even the losers/Keep a little bit of pride/They get lucky sometimes"
The passion within "Even the Losers" comes from a place of truth and oneness between Petty and his audience that can only be felt through the heart and soul of Petty's 1989 live performance.
Critics argue Petty's career on the stage outshined his career offstage. This album illustrates just that.
I had the chance to see Tom Petty and the Heartbreakers in St. Louis and on their 40th Anniversary Tour, they still knew how to completely astound a sold out show, May 12, 2017.
Petty's unique mix of style and growth throughout his career is all wrapped up with a heaven-laden bow that shines as his final goodbye. "An American Treasure" is not only a perfect posthumous release, it is what fans didn't know they deserved and needed to hear.
Leave a Comment
About the Contributors
Josh Margherita, EHS_hub opinions writer
This is Margherita's fifth semester on staff where he serves as an opinions writer for the EHS_hub. Marghertia enjoys discovering new music, traveling...
Regan Peterson, Managing Editor
This is Peterson's seventh semester on staff where she serves as the Managing Editor for both the Eurekana Yearbook and EHS-hub. Peterson enjoys sleeping,...