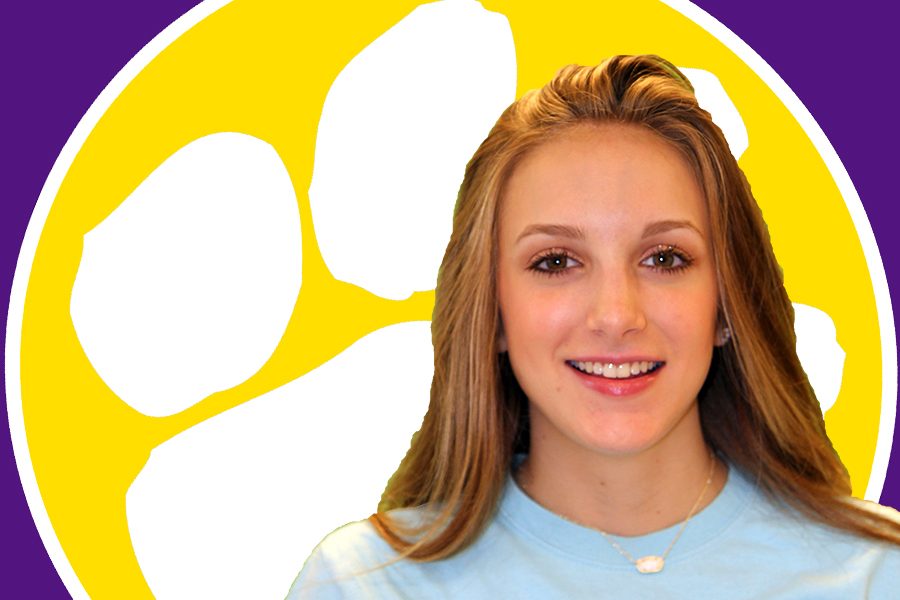 This is Kate's first semester on the EHS hub staff. She is a news reporter and also covers sports. You can follow her on twitter @klaubEHS_Hub.
Kate's hobbies include writing books in her free time. She is apart of E!Crew and Renaissance. A conversation Kate would want to have with the world would be about all the hate.
Whether it's because of religion, ethnicity, or beliefs. She wants people to understand that we are all human and we should all have the ability to be an individual.
Her dream job would consist of being a columnist or news reporter for the New York Times or any other newspaper with the same positive reputation.
Kate Laubacker, EHS-hub staff
Jan 15, 2018

Boys swim state feature

(Story)

Nov 02, 2017

One mile at a time

(Story)

Oct 20, 2017
Oct 18, 2017

Freshman football takes on Northwest

(Story/Media)

Oct 13, 2017

Homecoming wrap up, learning and the end of the softball season

(Media)

Oct 02, 2017

Independent investigation, mass shooting and Hurricane Maria aid

(Story)

Sep 27, 2017

Cutting it close, boys varsity soccer takes on Lindbergh

(Story)

Sep 26, 2017

Reading the signs

(Story)

Sep 20, 2017

Pulling it together, girls varsity volleyball tackles the Tigers

(Story)

Sep 05, 2017

Photos of the Week: Aug. 25-31

(Media)

Aug 23, 2017

Back to the brown bag

(Story/Media)

Aug 18, 2017

A future so bright

(Story/Media)

Jun 16, 2017
May 27, 2017
May 18, 2017
May 17, 2017

2017 senior column: We are wildcats: Nick Weaver

(Media)

May 17, 2017

2017 senior column: We are wildcats: Madison Eble

(Media)

May 11, 2017

Making a comeback

(Story/Media)

Apr 27, 2017

Know/inform/care: Week of April 24

(Story)

Mar 31, 2017
Mar 01, 2017
Feb 22, 2017

Girls varsity basketball takes tough loss to Kirkwood, Feb. 21

(Story/Media)

Feb 16, 2017
Feb 03, 2017

The boys are back

(Story)

Jan 26, 2017

Girls basketball marches past Marquette

(Story)