Top five things to know for the week of 4/1/13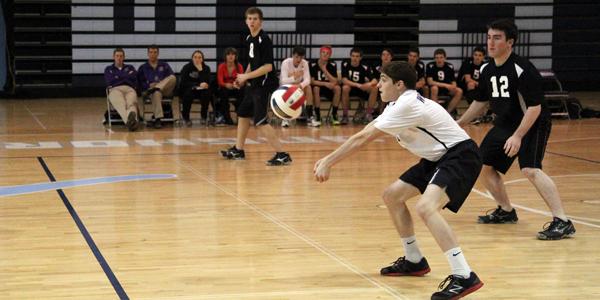 1. Week schedule: The modified schedule for this week is B-C-A-B-C. Don't forget the change because of Senior Breakfast.
2. Senior Breakfast: The annual breakfast held in honor of the seniors will begin at 8 a.m. in the commons, April 3. Immediately following breakfast the seniors will have their first graduation practice.
3. Drunk-U-Drama: With prom fast approaching this week the administration will be holding the presentation of Drunk-U-Drama for juniors and seniors, April 4. Students will be released from second hour at 9:15 a.m. to go to the parking lot to see the presentation and will return during third hour.
4. Lacrosse home opener: Girls lacrosse will be hosting Villa Duchesne to play on the front field at 5:15 p.m., April 2. Come out and support the girls as they take down Villa.
5. Boys volleyball games: Boys volleyball will be playing in three matches this week all at home, April 2, 4 and 5. They will be playing Mehlville, Oakville and Afton at 4:15 p.m. for JV and freshmen, with varsity preceding at 5:15 p.m. Come out and support the boys during this busy week.
Leave a Comment