Opinions: Hindsight: Give me sunlight
A summer breeze is all I need.
If it's 70 degrees or higher, I want to be outside.
I could be outside all day every day with summer weather.
If I don't get at least 30 minutes of fresh air and sunshine each day, I will not be happy.
Like really. I won't.
I'm a total zombie in the winter. I'm constantly shivering. I'm moody. My body temperature feels like it's 20 degrees below zero. Cold weather and snow is an absolute no-go for me.
Sunlight makes me feel so energized and fulfilled. When I'm out in the sun, it's like I'm recharged full of life. I'm just a better me.
And I'm not the only one who actually suffers from the winter weather.
Seasonal affective disorder (SAD) is a real kind of depressive disorder where a person's major depressive episode is connected to a specific season.
I'm just simply SAD in the winter… See what I did there!? I'm lame.
Anywho, I always ask Ryan and/or Mary Kay if they want to eat outside at lunch, and more than half of the time, one of them says no.
Why???
I don't understand how someone wouldn't want to enjoy the weather.
I've never been the type to sit inside 24/7, so it just doesn't even cross my mind that anyone would reject the opportunity to go outside.
More of us need to learn to embrace the fresh air, the swaying of branches on trees, the feeling of dirt on our bare feet and squinting our eyes because the sun is too bright.
Being outside gives me the most nostalgic feeling and it honestly increases the overall outdoor experience for me.
It brings back my childhood memories, which consisted of playing tag outside with my brother and all of the other neighborhood kids until 10 p.m. We had water balloon fights, bike races, and of course, the famous pulling each other behind our bikes by a rope while someone wore roller blades. Talk about a fun time.
Both my mother and father always encouraged being outdoors when I was little, and I'm glad they did. I'd be sitting in my basement latched to my laptop for hours if it weren't for my parents teaching.
But then again, I've always loved nature and everything it has to offer.
I'll take being outside over a nap any day.
Leave a Comment
About the Contributor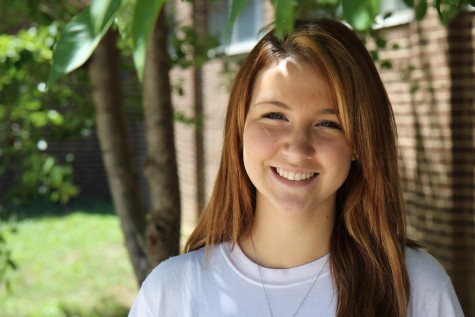 Natalie Hinds, Opinions Writer
This is Natalie's third year on staff and her second year writing opinions. Natalie likes horseback riding, country music and hanging out with friends....