Opinions: From the desk: Something in the air
More from Nick Weaver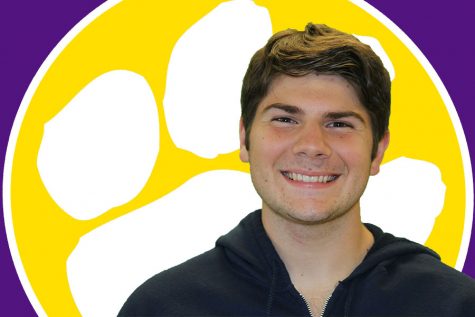 More stories from Nick Weaver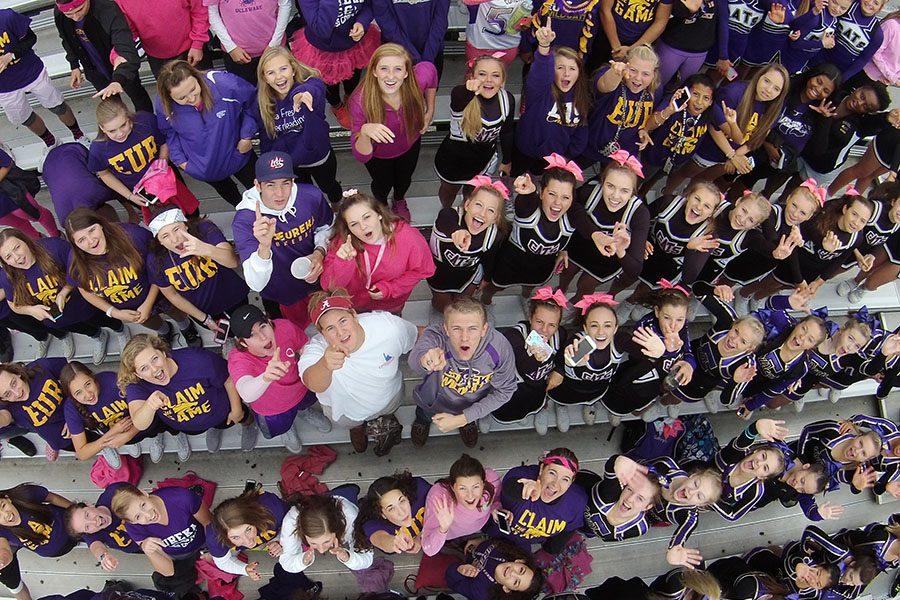 Walking into school this year, the atmosphere just felt… different.
As I took my final first step into EHS, the school was exactly the same, but there was a strange new feeling in the air.
Everywhere I went there were people calling out to me: friends, teachers, acquaintances–many whose names I couldn't quite recall.
On multiple occasions throughout my day I felt absolutely, undeniably confident, and as much as this is a good thing, it was also a bit unnerving. I felt a little like a celebrity who hasn't earned that kind of attention.
Teachers that I've never even met stopped me and asked me how I was doing as Senior Class President.
Students that I have never had a conversation with in my life called out my last name while on their way to classes.
As a leader, their remarks brought me strength and made me feel excellent inside like it was my birthday and every person I encountered handed me a box wrapped in shiny paper and a bright red bow.
I left that day feeling like I had achieved a major high school goal: I had made a positive difference at EHS. After this feeling of victory, I sat at my desk that night and experienced a moment of clarity that brought the day into different focus.
The first day of school should be exciting and fun, but it should be a bit nerve-wracking and confusing, as well. When I get too confident, I make mistakes. Being nervous grounds me in reality.
Perhaps I am too confident at EHS. Is that even a thing?
My three previous years of high school have been plagued with adversity: I was cut from basketball, I broke my femur, and I watched as good friends moved to far-away places.
After each of these obstacles, I had to fight through and prove what I was capable of. I feel so accountable to not only myself but my family, my friends and even my school.
For the first time at this school, I had already proven myself.
I am a senior who is president of his class, editor-in-chief of a student publication, a Renaissance exec, a leader of FCA, publicist for National Honor Society and congressman for Speech and Debate.
Instead of feeling an incredible burden, I felt accomplished.
This feeling is justified, too. From throwing the school's first carnival to lettering in varsity football, I've been involved in numerous prominent events at EHS.
Society views accomplishment as a success in most areas of life. For example, in sports, when a team wins a state championship, teammates celebrate with each other and spend time basking in the glory.
Sadly, today those accomplishments feel like nothing more than a bookend to me.
In life, however, when I hit a milestone, I immediately strive for an even greater goal.
My time here is coming to a close. If I keep shifting my goal higher and higher, I risk not reveling in all that I have accomplished. I risk being turned off by the burden I created for myself.
I am refusing to let that happen.
As much as I'm ready for a brand new, even greater goal, I'd like to slow down and enjoy my last year at EHS.
Because I spend eight hours a day at a school I love with people I love. And we are all overbooked and over-committed. But this is it. If I don't make the time now, I will miss dabbing with my fellow Golden Guys or singing karaoke with Mr. StuCo while we compete in Mr. EHS.
These events just scratch the surface of all that await us. I look forward to life after high school. I'm visiting colleges out of state. I know I will be leaving this small town, this community where generations pour into the stadium for the Homecoming football game year after year.
I can't wait to step outside of Eureka, go out into the great wide world, and take a leap of faith into my future, but before I do, I want to embrace the place that is at the very foundation of who I am.
E-U-R
Leave a Comment
About the Contributors
Nick Weaver, Eureka Broadcast News editor-in-chief
This is Nick's third semester on the EHS hub staff. He is the Digital Media Editor-in-chief. You can follow him on twitter @nweaverEHS_hub.

He enjoys...
Ted Cocos, DMP Producer
This is Ted's second year on staff. You can follow him on twitter @tcocosEHS_hub. His hobbies include exploring new places, fishing, hunting and being...