Opinions: From the desk: Brotherhood
In the sky, God painted a picture using the most magnificent, vibrant colors. Countless shades of orange, red, yellow and blue opened up above like the gates of heaven welcoming me home. Piercing through the clouds like a King after a glorious battle, the rays of light highlighted every wave and tree in sight.
It was the most beautiful sunset I've ever seen.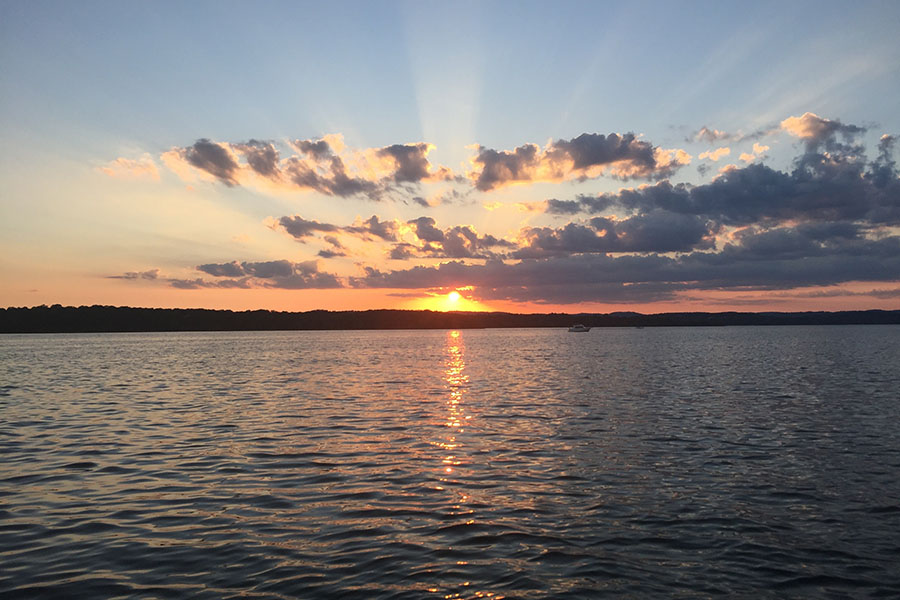 I was sitting on a creme-colored pontoon known as the S.S. Yeah Buddy gliding across the near-empty Table Rock lake taking it all in, June 10. Just enough water splashed up alongside me to engulf the boat in the natural dewy scent of fresh mist.
In that moment, there was nowhere else on Earth I would've rather been.
Surrounding me was the closest thing I have to family outside of my immediate household: the Giesings and the Smiths. Along with their parents and their siblings, Ryan Giesing (12) and Jake Smith (12) have supported me and guided me every step of the way through middle and high school.
Kindness Week reminded me how important it is to express these feelings to the people who inspired them.
I hope we all use Kindness Week as an opportunity to reach out to someone who has left a significant impact on our lives. Whether that's a friend, a teacher or a family member, we should all appreciate the people around us who support us through the thick and the thin.
Now as much as ever, I am grateful for the unparalleled amount of hospitality and love I receive from Ryan and Jake.
They're more than friends; they're my allies. Together, we undertake tasks and execute them to the best of our abilities.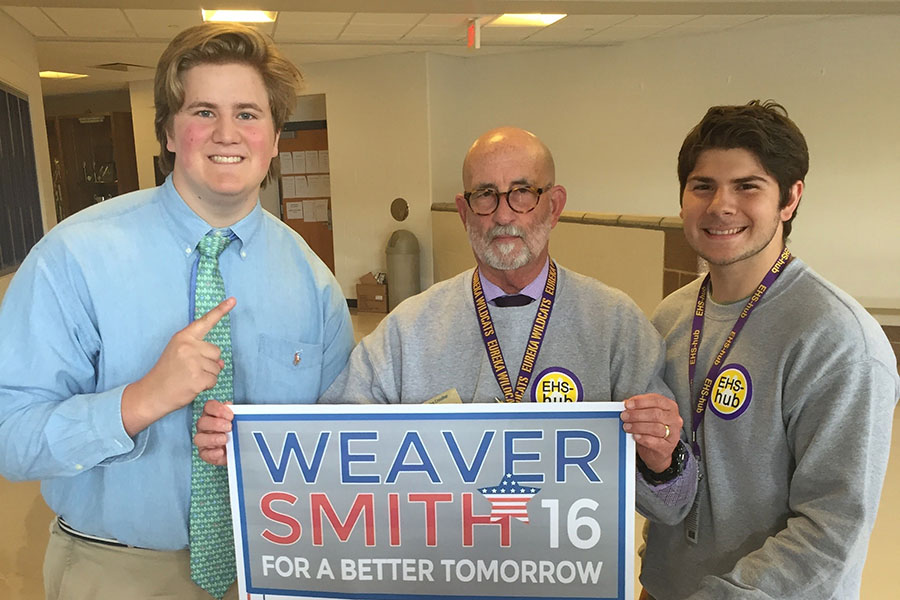 Jake and I ran for senior class president and vice-president. We won, and we helped lead our grade to a Spirit Week and Class Wall victory. He was right by my side as we sprinted across the basketball court and raised the historic plastic trophy above a sea of our peers.
Right now, as a part of the Renaissance Leadership Team, Ryan and I are expanding the carnival to include an 8 foot by 8 foot mural that will hang in the hall by the Welcome Center. At the carnival on Friday, April 28, students will have the opportunity to go to Gym B and help paint the large willow trees adorning an old-fashioned landscape featuring hot air balloons, tents and a ferris wheel.
We designed it, got the supplies and are currently in the process of painting the background. Besides being a large, physical way to leave our mark on the school, our mural is a symbol of the type of people that we are.
We're leaders that never go half way. In our final weeks at EHS, we could've easily taken a step back. Instead, we took on a massive project and dedicated time every single day towards its completion. Ryan and I work together, go over the top and achieve more together than we ever could individually.
Through the triumph and the heartbreak, these two men have stood by my side ceaselessly.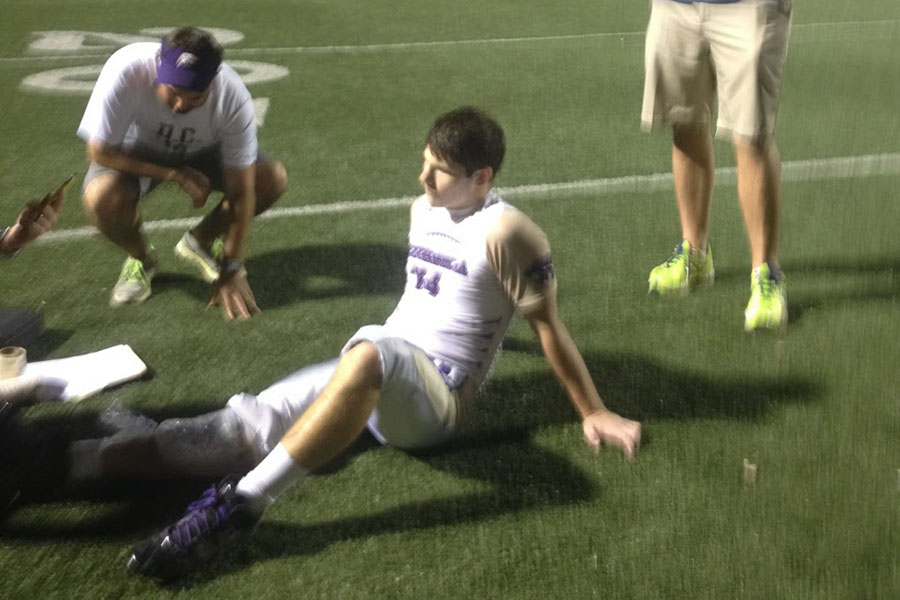 When I broke my femur in a JV football game sophomore year, Sept. 29, 2014, I was restricted to a wheelchair and crutches for the following six weeks. Sacrificing his enjoyment at Homecoming, Ryan went out of his way to push me around in a wheelchair and made sure that I was having a good time. He got me drinks, made sure I was happy with my location and wheeled me to my friends.
We acted like complete fools cheering and riding around the outside of the gymnasium. I could've easily stayed home or sat alone disappointed in the atrium. Instead, Ryan acted like a true friend and valued my happiness before his own.
On more than one occasion, I've sat in my bedroom at 11:00 p.m. with only the lone light of the lamp to fend off the darkness. Just before reaching my breaking point, I would call up one of these good men. We would talk for hours with tears in our eyes while venting about the issues on our minds. Every time I need someone to lean on, they pick up the phone.
When the stresses of life pull me under the water, my friends reach out, pull me up and help me see the sun.
Ryan and Jake inspire me to be a servant leader, a faithful Christian and a better man. Through the time we've spent together, I've shaped my beliefs, my values and my character. The person I am today would be radically different if it weren't for their positive influence.
There are 23 days until the end of high school, and I refuse to say goodbye.
A large portion of the senior class I've known for at least four years. Some I met this year, some I met in sixth grade and some I met in kindergarten. No matter when we crossed paths for the first time, we're standing together now as a united family moving into the future.
Next year, Jake will be attending Florida College, Ryan will be attending the University of Missouri-Columbia and I will be heading down to Ole Miss. We're heading our separate ways, but we're dedicated to maintaining the bonds we've forged through four years of memories.
The sun is setting on our time as Wildcats; however, the dawn of a new chapter is emerging on the horizon.
Tell us your story of friendship in the comment section below.
View Comments(1)
About the Contributors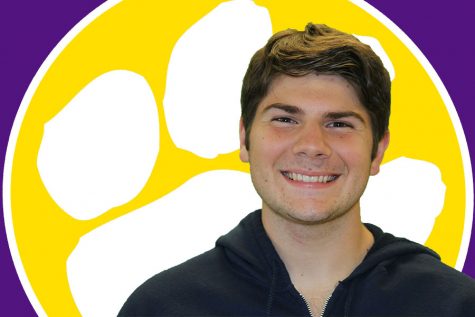 Nick Weaver, Eureka Broadcast News editor-in-chief
This is Nick's third semester on the EHS hub staff. He is the Digital Media Editor-in-chief. You can follow him on twitter @nweaverEHS_hub.

He enjoys...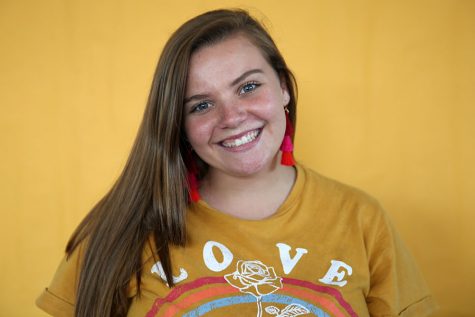 Regan Peterson, Managing Editor
This is Peterson's seventh semester on staff where she serves as the Managing Editor for both the Eurekana Yearbook and EHS-hub. Peterson enjoys sleeping,...