St. Louis' bid for Amazon HQ, Hurricane Maria fund raising and a Catalonian struggle for independence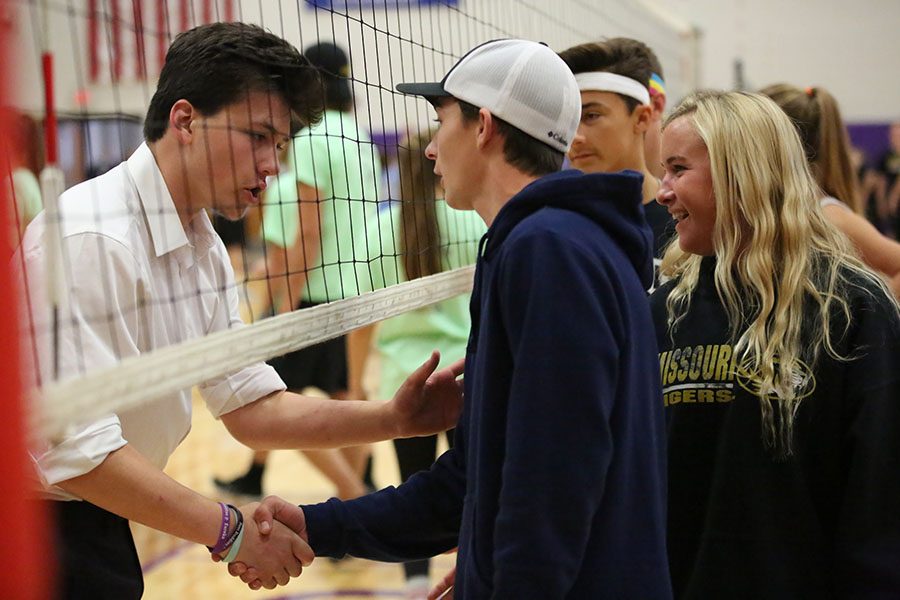 Local
Know: St. Louis has officially submit its bid to Amazon in hopes of hosting the corporate giant's second headquarters, Oct. 19.
Inform: St. Louis is among 237 other proposals to the company for their second headquarters. Forty-three states applied and the seven states that did not apply were too small to meet Amazon's criteria. The headquarters is set to be in one major city somewhere in North America. Amazon has headquarters in Seattle, Washington that span over 185 acres. The headquarters employs over 40,000 people and generates 38 billion dollars for the city of Seattle. Amazon plans for their HQ2 to create nearly 50,000 jobs and be the equivalent of its Seattle headquarters. Amazon announced the plan for the headquarters, Sept. 7. The winner will be announced in 2018 and construction will begin in 2019.  
Care: The addition of a major corporate headquarters would not only become a major source of revenue for the city, but it would also create thousands of jobs for St. Louisans. Unemployment in Missouri has steadily decreased since 2009, and–if Amazon set up shop in St. Louis–the total number of unemployed people could potentially be cut in half. With EHS trying to shift the focus from traditional classwork to preparing students for the business world, students are practically being bred for a major workforce such as Amazon.
National
Know: The United States Senate passed a bill to provide relief to Puerto Rico after Hurricane Maria, Oct. 24.
Inform: The bill will provide $36.5 billion to Puerto Rico in emergency relief following Hurricane Maria. An additional bill passed to grant the U.S. territory $15.25 billion, Sept. 17. Trump is expected to sign off on the most recent bill, as well. The bill will grant the National Flood Insurance Program enough funds to stay functioning, as it is nearing bankruptcy. Trump has received criticism for his response to the recent natural disasters, despite his tweets and comments rating his and his administration's response to the disasters a "ten."
Care: Sixteen teams played in a volleyball tournament in Gym A, Oct. 26, to raise relief funds for Puerto Rico. Over $1500 have already been raised. The tournament was coordinated by Spanish teachers Julie Weitzel, Dania Ramirez and Jenni Highfill. The tournament is just one of the many efforts EHS is taking to provide aid to those in need along with selling shirts and an upcoming trivia night.
International
Know: Catalonia, a Spanish region, has been progressing towards independence for over one thousand years. The region has its own school system and police force, but only recently has Catalonia finally started to gain independence.
Inform: Catalonia has been pushing for autonomy since Spain's dictator Francisco Franco died in 1975. The Spanish Constitution of 1978 granted Catalans partial independence. A 2006 statute allowed for even more freedom, but in 2010 the Spanish Constitutional Court reversed all of Catalonia's independence, claiming the region had no right to independence from Spain from a legal standpoint. Spain would lose nearly 20 percent of their economic output if Catalonia separated, giving the Spanish government another reason to oppose the succession. Angry Catalans took a stand, hosting several votes for independence. In 2014, 80 percent of eligible voters in Catalonia supported independence from Spain. There was a vote for independence, Sept. 6, but the Prime Minister of Spain, Mariano Rajoy, declared it illegal. This vote striked an uproar;, Spanish police injured 900 people when using force to try and stop voters. A new poll from the Catalan government shows 41 percent support independence.
Care: Violence towards protesters is not new. Particularly in the United States, protests often turn destructive and are met with violence and force. Missouri has specifically seen protests be met with force. Just last month, the American Civil Liberties Union filed a lawsuit against the city of St. Louis for unconstitutional actions towards protesters. Rather than meet these protests with force such as kettling and the use of harmful chemicals, if authority takes a more peaceful approach, the repercussions may be much less disastrous.
Leave a Comment
About the Contributors
Ethan Fine, Editor-in-Chief
This is Ethan's seventh semester on the News Production staff. In his free time, he enjoys taking photos, going to concerts and hanging out with his friends....
Lauren Glascock, EHS-Hub staff
Glascock is a news reporter for the EHS-hub. This is her second semester on staff. Her hobbies include travelling, writing, hanging out with friends, going...