Soccer bid search, a dead immigrant and North Korean nukes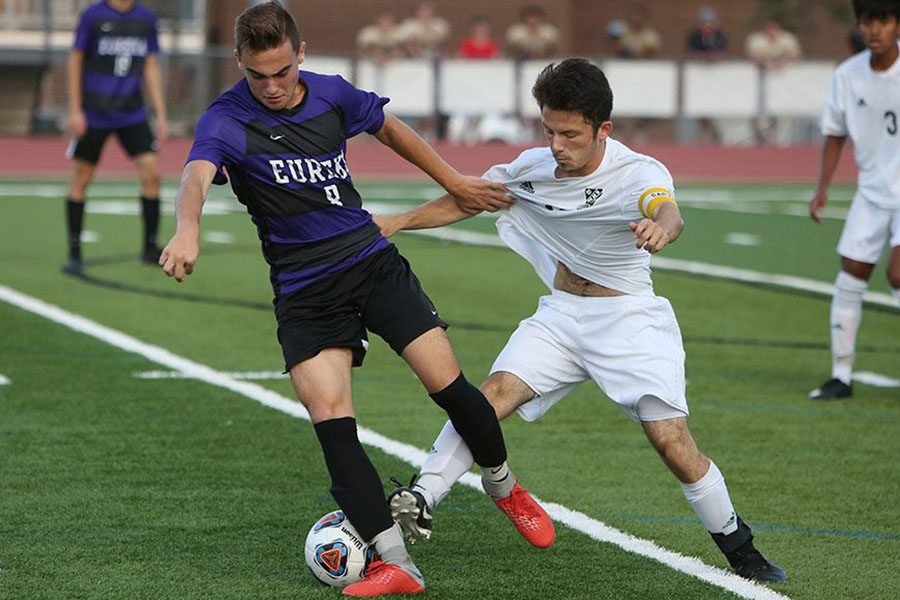 Local
Know: Major League Soccer team owners met to discuss the future of two expansion teams, one of which being St. Louis, Dec. 13.
Inform: St. Louis found itself on the ballot for a MLS team, Oct. 9. The Taylor family of Enterprise and the Kavanaugh family of World Wide Technology have announced that they will be placing a bid for one of the two remaining MLS expansion team slots. St. Louis is among Austin, Texas, Detroit, Michigan and Phoenix, Arizona when looking for an expansion team. The St. Louis stadium would be entirely privately-funded. MLS judges will consider local support, worthiness of the stadium and financial capacity of the ownership group when deciding which two cities will receive the two bids. During the meeting, MLS Commissioner Don Garber said that expanding the league could take up to another year and no final decision would be decided anytime soon.
Care: St. Louis Mayor Lyda Krewson estimates that the stadium could bring in $1.5 million per year in revenue for the city. The St. Louis region is known to have strong sports teams. From the Cardinals World Series Champions in 2011 to the Blues entering the semifinals in 2017, a national soccer team would fulfill needs of soccer fans throughout the St. Louis area. Athletics at the professional level stem from athletics at the high school level. If an MLS team is added to St. Louis, then there will be more local opportunities for athletes. Still, it looks like St. Louis soccer fans might be waiting a little longer for a team.
National
Know: A seven-year old girl died in Border Patrol custody, Dec. 8.
Inform: U.S. Border Patrol took the girl, a Guatemalan immigrant, and her father into custody after they illegally crossed in the U.S. from Mexico, Dec. 6. Shortly after, the girl began experiencing seizures and had a body temperature of 105.7 degrees and had not eaten or had water in several days, according to Border Control. Border Control officials airlifted the girl to a hospital in El Paso, Texas, but she died 24 hours later. The girl had been traveling as a part of a large group of migrants from Central America. Although a lot of focus has been put on the caravans in Tijuana, immigrants have still been passing into the U.S. through Arizona, New Mexico and Texas, according to the Washington Post.
Care: In November alone, Border Control apprehended 25,172 families, a record high, while some 175 unaccompanied minors crossed the border every day. Nearly 15,000 migrant children are being held in government custody, according to NPR. While these 100 shelters are required to provide children with basic necessities, evidently not every child that crosses the border gets the best care. Research estimates that by 2050, 93 percent of working Americans will be either immigrants or children of immigrants. Twenty-million Americans today are second-generation immigrants alone. With nearly all Americans being some product of immigration, the issue of immigration laws can become very personal.
International
Know: North Korea has said that their path to denuclearization is at risk in a new statement, Dec. 16.
Inform: North Korea made the claim after accusing the United States of imposing harsh sanctions on the totalitarian-ruled country. The U.S. planned to seize assets of three North Korean government officials, additionally citing North Korea's human rights violations as the worst conditions in the world. The statement, posted through the state-run news agency, said that U.S. pressure would not push North Korea along to denuclearize. Both North and South Korea met in June where the two countries agreed to look for an end to the Korean War, as well as denuclearize the Korean Peninsula. In April, President Donald Trump became the first president to meet with North Korean Supreme Leader Kim Jong-un, where Jong-un again announced his support of a denuclearized peninsula. Since the summit, North Korea has done little to remove nuclear weapons from the country and the recent statement makes it seem as though denuclearization is further away than it seems.
Care: The history of North Korea's nuclear weaponry dates back to World War Two. After the war, the northern part of the Korean Peninsula went with a totalitarian rule and saw nuclear weapons as the only way to defend themselves. Ever since, North Korea has carried out six nuclear bomb tests, three in the last two years. Their military is estimated to have up to 60 nuclear weapons, according to the Council on Foreign Relations. North Korea has also successfully tested intercontinental ballistic missiles capable of carrying nuclear weapons, some of which could reach the U.S. Because of North Korea's unpredictability and massive nuclear power, every country must be careful of what actions they take against the regime.
Leave a Comment
About the Contributors
Ethan Fine, Editor-in-Chief
This is Ethan's seventh semester on the News Production staff. In his free time, he enjoys taking photos, going to concerts and hanging out with his friends....
Jordan Hrabko, Photo Editor
This is Jordan's fourth semester on the News Production staff. In her free time, she tries to spend lots of time with my friends and family, going to new...