Crumbling bridge, State of the Union Address and Winter Olympics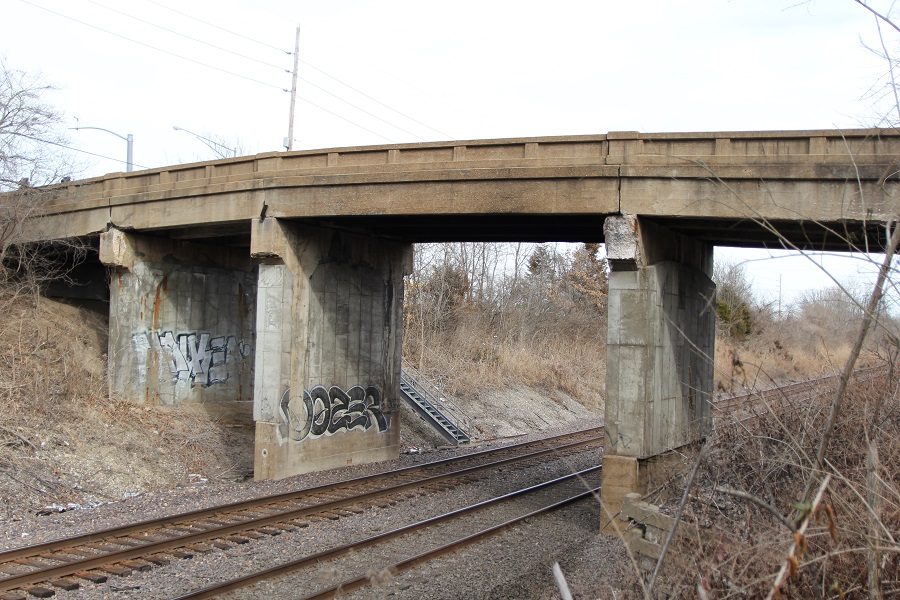 Local
Know: The Allenton bridge south of I-44 is eroding according to residents.
Inform: Residents say that the 90-year old bridge in Eureka has been crumbling. One thousand cars on average pass over the bridge each day, including residents of the 400 homes across the bridge. A 2015 inspection deemed the bridge only two percent sufficient and structurally deficient. The bridge built in 1928 is only 20 feet wide, which is too narrow for a fire truck to pass and does not fit current fire code standards. With the closest fire station being across the interstate, homeowners are at risk. The Eureka Board of Aldermen placed Prop E on the ballot, April 3. Prop E would raise the sales tax by half a cent in order to fund police facility costs, infrastructure costs and flood prevention measures. If passed, Prop E will go into effect, October 1.
Care: Prop E would improve safety standards significantly in Eureka, beyond just a bridge. Flood control is crucial to the city of Eureka after two hundred-year floods in 17 months. A Corps of Engineers study will determine the best ways to spend Prop E funds to prevent future flooding. A half-cent increase on sales tax to increase public safety will also contribute to replacing the Eureka Police Station, which was built over 35 years ago and has increased its staff by 400 percent since. Additionally, the taxes will go towards a new Allenton bridge.
National
Know: President Donald Trump delivered his first State of the Union Address, Jan. 30.
Inform: The annual address is a speech to Congress on the current state of the country. 45,600,000 people viewed the televised speech, a statistic that Trump claimed to be record-breaking. This claim was false, with George W. Bush's 2003 State of the Union Address holding the record of 62,061,000 viewers.Trump also falsely claimed that the December 2017 tax cut is the biggest in history. He proceeded to state that, since the election, 2.4 million jobs have been created, when in reality that number is 1.8 million. While many of Trump's statements were proven false, a fair amount of them were also proven true, such as the fact that African-American unemployment rates have hit an all-time low. It is important to note, however, that the African-American unemployment rate has been declining for years, long before Trump took office.
Care: President Trump is no stranger to unprecedented remarks and actions. False claims during the address were certainly not a first, with fact-checker Politifact noting 69 percent of Trump's statements false. Trump's approval ratings vary but are currently at about 38 percent of Americans approving the President's performance, leaving a 58 percent disapproval rating. While the constant arguing between political parties may seem normal to young adults, if the parties don't learn how to work together, the government will continue to shut down.
International
Know: The 2018 Winter Olympics will be held in Pyeongchang, South Korea, Feb. 9 – Feb. 25.
Inform: The South Korean government hopes to uncover new generations of athletes from a "fast growing youth market." The organizers of the games hope to establish a new reputation of the Gangwon Province and the Republic of Korea through the vision of New Horizons and the theme Passion.Connected. This year's games are also key to the relationship between North and South Korea.
Care: Tensions between North Korea and other countries, particularly the United States, are high. With President Trump refuting North Korea's Supreme Leader Kim Jong-un's nuclear threats via Twitter, a conflict with North Korea may seem like only a matter of time. At this point, both countries are engaged in a war of words with North Korea firing back against Trump's State of the Union Address remarks. While it may be hard for Americans to imagine, North Korea's totalitarian rule nearly brainwashes citizens with images, slogans and propaganda to destroy the United States. Tensions between North and South Korea may be on the rise, too, especially with North Korea's participation in the Olympics. The last time games were held in Korea, Seoul, 1988, North Koreans bombed a South Korean flight, posing a serious security threat for the Olympics. Fear of another attack like this keeps tensions high for the upcoming games. The hope is that with North Korean athletes present at the games, there will not be an attack.
Leave a Comment
About the Contributors
Ethan Fine, Editor-in-Chief
This is Ethan's seventh semester on the News Production staff. In his free time, he enjoys taking photos, going to concerts and hanging out with his friends....
Regan Peterson, Managing Editor
This is Peterson's seventh semester on staff where she serves as the Managing Editor for both the Eurekana Yearbook and EHS-hub. Peterson enjoys sleeping,...