Governor indictment, Spring Training and China abolishing presidential term limits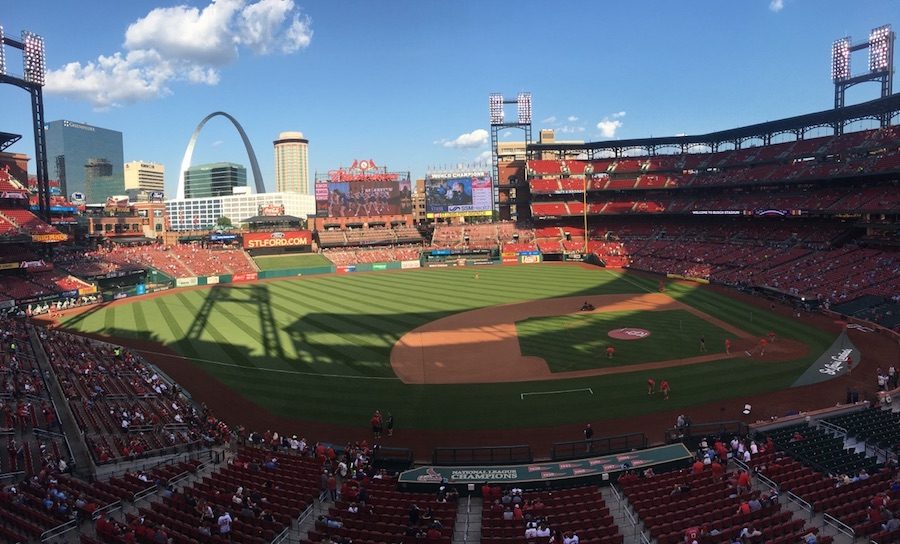 Local
Know:
Governor Eric Greitens (R) was
indicted
on a count of felony invasion, Feb. 22.
Inform:
The Missouri Governor initially came under fire after
recordings
were published
, Jan. 10,
of a woman claiming to have had an extramarital affair with him in March 2015. KMOV obtained the recordings from the woman's now ex-husband. The woman stated that Greitens had photographed her in various states of undress and used the photos to blackmail her. Greitens took to
Twitter
and
facebook
to admit to the affair and ask for forgiveness from his supporters. A grand jury
indicted
the governor, Feb. 22. Again, Greitens took to social media to
oppose
the ruling and announce his plans to fight the ruling. The governor still refuses to resign but did
resign
from his position on the executive committee of the Republican Governors Association.
Care:
Eric Greitens is not the only politician to face
claims
of sexual misconduct. President Donald Trump has notably
faced
and dismissed several allegations. Adding Greitens to the long list of the accused comes at a time where movements against sexual misconduct are bigger than ever.
Time's Up
and
#metoo
are only growing women continue to speak out about the sexual misconduct they've experienced.
National
Know:
Major League Baseball Spring Training games officially
began
, Feb. 23.
Inform:
In preparation for
Spring Training,
pitchers and catchers reported to both Florida and Arizona, Feb. 13. Players arrived, Feb. 18, and games begin, Feb. 23. The training prepares players for the MLB season which begins for all 30 teams, March 29. The season opener is both the earliest start of the MLB season in history and the first time that all 30 teams started on the same day.
Care:
Crews at
Busch Stadium
packed up
Cardinals equipment and loaded it onto a moving truck headed to Jupiter, Florida, Feb. 7. As the Cardinals prepare for their first regular season game against the New York Mets, March 29, fans will start to purchase
season passes or tickets
for the home opener. In the 2017 season, the Cardinals sold around
3,447,937 tickets
, the second most ticket selling team. The team accumulated around
$310 million
in revenue from ticket sales from their 2016 season. This past season for the Cardinals was
shaky
with the Cardinals placing third in the central division. The Cardinals have been changing the team by
adding new players
hoping to better the 2018 season.
International
Know:
China's communist party proposed to
abolish term limits
on the presidency, Feb. 25. The proposal will be certified next month.
Inform:
This change in the government will allow current
president Xi Jinping
to remain in power as well as break decade-old rules that were made to regulate the power of a leader. As China's Communist Party leader, Xi Jinping is working to modernize society and make China a
global power
by pressing claims over the South China sea, creating the
Belt and Road Initiative,
reorganizing the military, increasing domestic security and enforcing ideological purity in schools and media. China's current presidential limit is two five-year terms (10 years), allowing Jinping to stay in power as long as he wishes. As China fought power struggles to replace
Mao Tse-tung
and then
Deng Xiaoping,
this change in the rules of succession could potentially allow China to relive
previous eras of tyranny.
Care:
Jinping is not the first world leader to discard governmental checks and balances;

Vladimir V. Putin

and

Recep Tayyip Erdogan

have also discard constitutional checks. While Putin served the time allowed in Russia, he arranged for a close adviser, Dmitri A. Medvedev to serve as president for a single term and then returned to the presidency in 2012 and for his

current reelection.

This change in moving toward a one-man system would change not only the future of China, but China's global and

economical involvement

,

as well. By keeping the same leader, there will be no

check or balance

on his power and China will slip farther and father from democratic principles.
Leave a Comment
About the Contributors
Sarah Myers, EBN and Eurekana editor-in-chief
Myers serves as the editor-in-chief of two staffs: EHS-hub Broadcast News and Eurekana yearbook. She has been on staff since first semester her sophomore...
Ethan Fine, Editor-in-Chief
This is Ethan's seventh semester on the News Production staff. In his free time, he enjoys taking photos, going to concerts and hanging out with his friends....