New allegations, DACA lawsuits and a Russian inauguration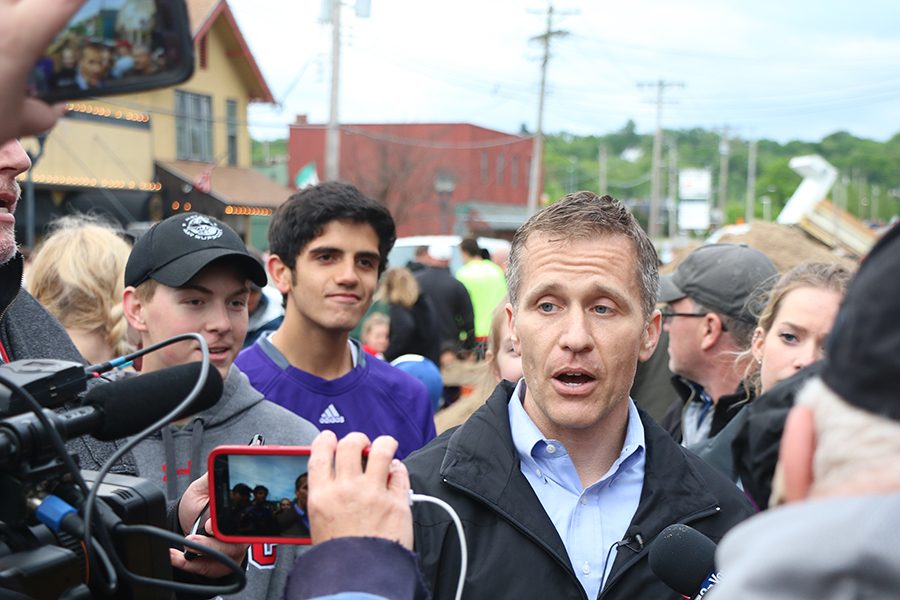 Local
Know: Missouri Governor Eric Greitens is facing more controversy, this time because of a document posted by his office with an unauthorized signature, May 4.
Inform: An executive order from Greitens that was posted, Jan. 10, 2017, included a signature from Missouri Secretary of State Jay Ashcroft that did not match records from Ashcroft's office. The issued order stops state agencies from rulemaking without approval from the Governor's office and freezes state regulations that may stand in businesses' way. The order makes it easier for businesses to place rules and regulations, as the only requirement is approval from the Governor. Ashcroft never approved the version of the order that was uploaded to Greitens official website, and a spokesman for Greitens has stated that the upload was an accident.
Care: Greitens has come under fire within the recent months with accusations of sexual misconduct and computer tampering. A judge chose to continue with the trial, April 19. Greitens will go to court, May 14. With several allegations against him, Missouri representatives have called for the Governor's resignation. Still, Greitens has publicly announced that he will not be resigning and hopes that his court case will prove his innocence.
National
Know: Seven states have filed a lawsuit against the Trump Administration for their failure to end the Deferred Action for Child Arrivals program, May 2.
Inform: Alabama, Arkansas, Louisiana, Nebraska, South Carolina, Texas and West Virginia have all brought forth a lawsuit against Trump, who announced his plan to end DACA, April 1. DACA currently protects more than 700,000 undocumented immigrants. Texas Attorney General Ken Paxton filed a lawsuit against Trump, May 1. Paxton said that the DACA currently allows for the executive branch to override Congress and previous laws set for immigration, setting up a dangerous chain of events. Paxton went on to say that the issue goes beyond DACA and immigration and will lead to issues with the Second Amendment, drug laws and more.
Care: DACA protects children, known as Dreamers, of undocumented immigrants.Illegal immigrants make up 3.4 percent of the U.S. population. The program, founded under the Obama Administration in 2012, grants Dreamers work permits and shields them from deportation. President Trump has added a question to the 2020 U.S. census regarding immigration and legal status. At least 12 states have chosen to sue Trump for his addition with the states under the belief that immigrants will chose not to respond and will make for inaccurate data.
International
Know: Russia inaugurated President Vladimir Putin for his fourth term, May 7.
Inform: Putin won the Russian election, March 18. Putin remains in power in Russia, where he is currently serving in his 18th year of presidency, which began in 2000 and will cease in 2024. Putin was able to avoid the Russian term limit by serving as an adviser to the President. During the inauguration, Putin spoke to improving Russia's economy but failed to mention rising tensions with the U.S.
Care: While Putin won the vote at 76%, his opposition makes its voice clear, resulting in roughly 1,600 arrests of anti-Putin protesters across 26 cities in Russia. Putin's win makes him the longest reigning leader of Russia since dictator Joseph Stalin. The Russian government is believed to have disadvantaged Hillary Clinton's campaign, hacked into both major political parties' computer systems and used social media to persuade voters. With the same ruler being in power for an extended period of time, Russians seeking change have a decent chance of not getting that change.
Leave a Comment