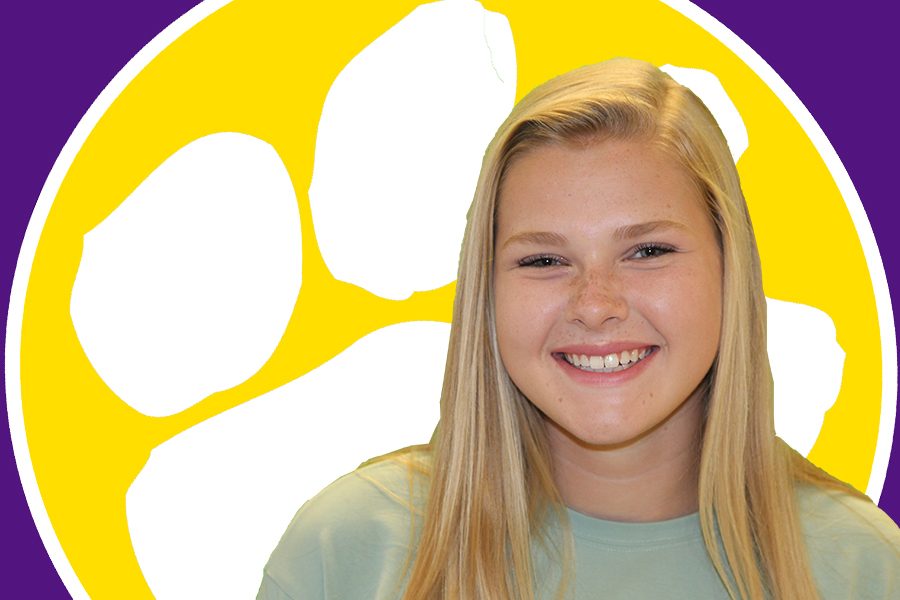 This is Lauren's first semester on the EHS hub staff. She is a news reporter. Her hobbies include playing sports, traveling and exploring new places, and taking pictures and writing.
Lauren is on girls Varsity basketball and lacrosse. She is also the head of Publicity on Prom Committee. A fun fact about Lauren is that her favorite food of all time is chocolate covered strawberries. A conversation she would like to have with the world would be about Global warming.
She would love to tell the people to take better care of the Earth because Global warming is a serious problem and we need to start taking action to preserve our natural landmarks. Lauren's dream job is to be a travel writer. She wants to have her own blog and write for travel magazines or even review hotels.
Lauren Glascock, EHS-hub staff
Aug 07, 2018

Orientation pointers

(Media)

May 11, 2018

2018 senior columns | The view from here | Lauren Glascock

(Story)

May 10, 2018

Kicking for Carolyn

(Story)

Apr 18, 2018

Waterpolo sinks under Mehlville

(Story)

Apr 10, 2018
Apr 04, 2018
Apr 02, 2018

Free junior A.C.T. test

(Story/Media)

Mar 29, 2018
Mar 01, 2018
Jan 23, 2018

The wait is over

(Story/Media)

Jan 10, 2018

Dirty little secret

(Story/Media)

Nov 28, 2017

Presto change-o

(Story/Media)

Nov 17, 2017

Standing at attention, a cheer benefit and one final kneel

(Story)

Oct 30, 2017

St. Louis' bid for Amazon HQ, Hurricane Maria fund raising and a Catalonian struggle for independence

(Media)

Oct 26, 2017

Every penny counts

(Story/Media)

Oct 19, 2017
Sep 26, 2017

Reading the signs

(Media)

Sep 07, 2017

A safe place to escape and regroup

(Story)

May 27, 2017
May 10, 2017
Apr 25, 2017
Mar 31, 2017
Mar 23, 2017
Oct 21, 2016

Photos of the week: Oct. 17-21

(Media)