EHS senior info, a school shooting and an Australian mass murder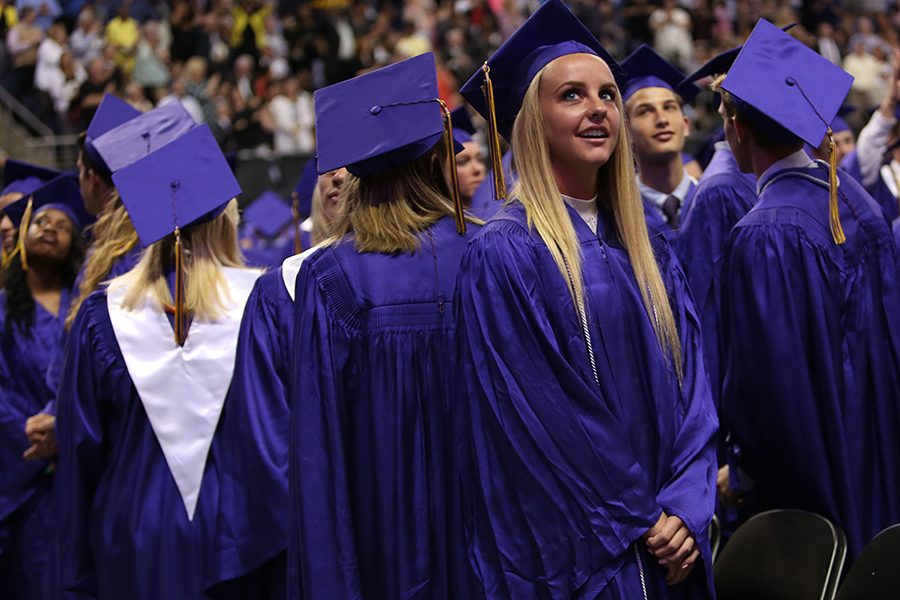 Local
Know: Seniors at EHS have their last day of school, May 18.
Inform: As their high school careers wind down, EHS seniors have several final things to do and look forward to. Seniors taking finals can find the schedule here. In order to not lose any data saved on Google Drive, seniors should export their information before all data is deleted, June 30. Seniors will also be taking part in the Senior Parade, May 14. Seniors will be going back to their middle and elementary schools to walk through the halls in their caps and gowns.
Care: EHS seniors will graduate, May 24. EHS Publications will be losing eight seniors with the EHS-hub losing three. Make sure to read their senior columns and wish them luck in their future endeavors!
National
Know: Police responded to a school shooting at Highland High School in Palmdale, California, May 11.
Inform: Police took an unidentified 14 year old male into custody after the teen shot a 17 year old in the arm. Police had received calls reporting that an armed man had been seen on campus at roughly 7 a.m. Students in the library said they heard a series of "bangs" before they realized that a gun had been fired. One student interviewed by the New York Times said he ran from the library to his home. Los Angeles County Sheriff officials have confirmed that the victim is in stable condition.
Care: Los Angeles Police also received reports of an active shooter on the campus of Manzanita Elementary, located only seven miles from Highland High School. The reports came minutes after police had been notified of the Highland shooting. A search of the elementary school proved no such threat, although the investigation is still open. The Highland shooting marks the 17th shooting of 2018. Students across the country have protested these shootings through two walkouts, March 14 and April 20.
International
Know: Australian Police discovered seven bodies near the town of Margaret River, May 11.
Inform: The police found three adults and four children across the property where the victims all resided, along with three guns. Police later confirmed that the bodies were Peter Miles, his wife, Cynda Miles, their daughter, Katrina and their four grandchildren. Aaron Cockman, father of the four children, believes that Peter Miles had been planning out the murders and executed them. The shooting is the worst Australia has seen in 22 years since the Port Arthur shooting in which a gunman killed 35 at a cafe in Tasmania.
Care: Following the Port Arthur massacre, Australian Prime Minister John Howard signed strict gun laws into legislation. Thus was the beginning of Australia's gun regulations; automatic/semi-automatic rifles and shotguns are outlawed to the general public. Farmers, however, can own guns to kill pests, predators and injured livestock. Since Australia adopted stricter gun regulations, homicide rates have dropped and the number of homicides involving a firearm have decreased by over 50 percent.
Leave a Comment
About the Writer
Ethan Fine, Editor-in-Chief
This is Ethan's seventh semester on the News Production staff. In his free time, he enjoys taking photos, going to concerts and hanging out with his friends....