Unique Student Holiday Traditions
Some fun holiday traditions from EHS students
Every household usually has some kind of holiday tradition, may it be hiding a pickle in a tree or bathing in coins, each are special in their own way.
EHS has their own tradition of wearing holiday sweaters to school on the Friday before finals week. This tradition has been around for over 13 years.
This tradition was set up by Mr. Justin Morris, a history teacher,  and although not officially on the EHS school calendar, it's an annual tradition with students and faculty alike participating in the festivities.
Every student is unique from the others and so are their families.
But some families go outside of the traditional American celebrations and do a little extra to celebrate.
Begging the question: What are your unique holiday traditions?
Matt Koltun (10) and his family washes their hands in gold coins right before Christmas dinner.
Katie Westermeyer (11) and her sister have a competition to see who can find the pickle ornament hidden within their tree.
While some families may have large formal family dinners, Mackenna Finnegan (11) simply goes to China Wok and watches movies every year.
Holiday traditions are important no matter where you are.
Foreign exchange student, Sina Hansen's (12), celebrates her holiday traditions based on her German cultural.
Although some holiday traditions are not celebrated in December entirely; Omar Uraizee (11) is Muslim, and his holiday traditions take place in July.
Editors note: Follow the above links to read the full features from the students and hear their stories.
Leave a Comment
About the Contributor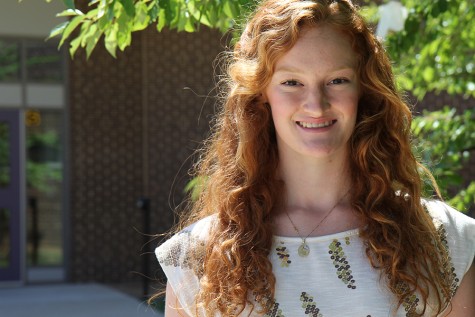 Tiffany Skaggs, Feature writer
Tiffany is entering her second year on the EHS-hub staff and is serving in the position of feature editor for the 2014-2015 school year. Tiffany's likes...