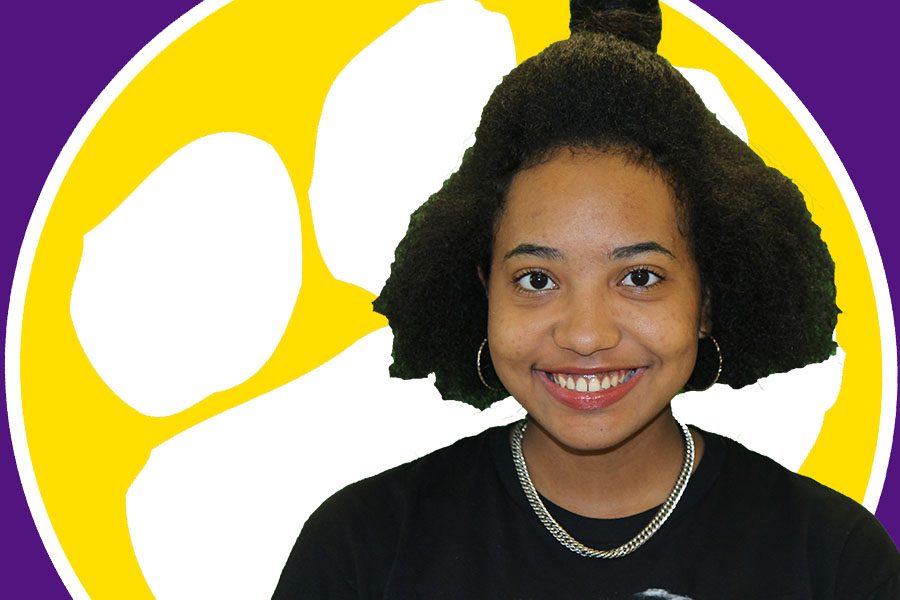 This is Maria's third semester on staff. She is the EHS-hub Editor-in-chief. You can follow her on twitter @mperezEHS_hub.
Her hobbies include drawing, tennis, and listening to music. An interesting fact about Maria is that she lives in Dallas, Texas part time.
A question she wants to ask the world is, "If you were allowed only one word in your entire life, what would that word be?" Maria's dream job would be something where she gets to travel the world.
Maria Perez, EHS-hub editor-in-chief
May 10, 2018

2018 senior columns | The view from here | Maria Perez

(Story)

May 10, 2018

Kicking for Carolyn

(Story)

Apr 24, 2018

Stressing the difference

(Media)

Apr 20, 2018

Prom, learning new culture and an intro to the future

(Media)

Apr 19, 2018

Looking for a sign

(Media)

Apr 18, 2018

Cooking up a connection

(Story/Media)

Mar 29, 2018
Feb 20, 2018

10 things black students want you to know

(Story/Media)

Feb 07, 2018

#DontGetBlocked

(Story/Media)

Jan 04, 2018

So long scantrons

(Story)

Nov 21, 2017

10 things the LGBTQ+ community wants the world to know

(Story/Media)

Oct 18, 2017

Moving forward and leaving high school behind

(Story)

Oct 05, 2017

Five things StuCo execs want the student body to know

(Story)

Sep 29, 2017
Sep 14, 2017

The elephant in the room

(Story)

May 22, 2017

Up in the air

(Story/Media)

Apr 20, 2017

Know/inform/care

(Story/Media)

Mar 31, 2017
Mar 09, 2017

Cutting the ignorance

(Story/Media)

Mar 09, 2017

Photos of the week: March 6-9

(Media)

Feb 16, 2017
Jan 23, 2017

Which president said what?

(Story/Media)

Dec 08, 2016

Know/inform/care

(Story/Media)

Nov 22, 2016

Spreading awareness across St. Louis

(Story/Media)

Nov 18, 2016

Piling on the stress

(Media)

Oct 18, 2016

Standing up for equity

(Story/Media)

Oct 13, 2016

Trump in tags

(Story/Media)

Oct 10, 2016

Second presidential debate play-by-play

(Story)

Oct 10, 2016

Vice Presidential debate

(Story)

Oct 06, 2016
Sep 27, 2016

First Presidential debate: Play by play

(Story)

Sep 22, 2016
Sep 20, 2016
Aug 15, 2016

Homeroom 2016-2017

(Story)

Aug 15, 2016
Aug 15, 2016

Things to know for the start of school

(Story/Media)

Aug 15, 2016
Aug 15, 2016

Class meetings 16-17

(Story)

Aug 04, 2016

Summer construction: Week 10

(Story/Media)

Jul 29, 2016

Fall sport information

(Story)

Jun 13, 2016

Summer construction: Week 3

(Story/Media)

Jun 12, 2016

Know/inform/care

(Story/Media)

Apr 26, 2016

Renaissance Carnival schedule

(Story)

Mar 23, 2016
Feb 04, 2016